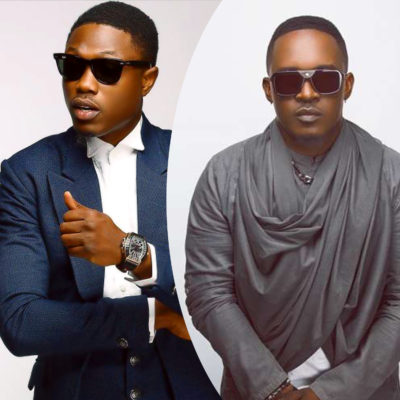 Two of Nigeria's best rappers, Vector and M.I were recently involved in a social media spat which started with the controversial lyrics of M.I's Fix up your life and his comments on an episode of Loose Talk podcast. On the song, the Chocolate City executive called out Nigerian rappers and charged them to revive the Nigerian hip-hop culture.
M.I's comment on the state of Nigerian hip-hop generated a reaction from Vector and since then rapper has been throwing shades at M.I, and it was speculated that the fiercest hip-hop beef in Nigeria could be brewing.
In a recent interview with Sunday Scoop, Vector opened up on why he is upset with M.I. The rapper explained that;
"No matter how much your parents flog you, they will not tell outsiders that you are a stupid child. He doesn't have to say it openly that SA rappers are 'killing' Nigerian rappers. I have never said this before, but the simple truth is that we shouldn't wash our dirty linen in public. It is fine to discipline people at home and I support that. If your children mess up, you can discipline them.

When Jay-Z released the Death of Auto-Tune, he addressed everyone and said they should all go back to rap music. He didn't say a group of rappers is doing better than one group. I didn't like the fact that he called out Nigerian rappers openly and was comparing us with SA rappers."
When asked why he has not collaborated with MI on a song all these years, he said that they have made attempts to work together on a song but each time they plan to, something always came up;
"We tried to work together on two different occasions, but it just didn't happen. The first time was when he sent a beat to me to work on and he was supposed to be on the remix of my song, King Kong. Classiq later took his verse and did very well. We can still do something together later in the future. It is music; it is nothing serious," he said

""Real Reason I'm Upset With M.I Is…" – Vector", 5 out of 5 based on 1 ratings.
---