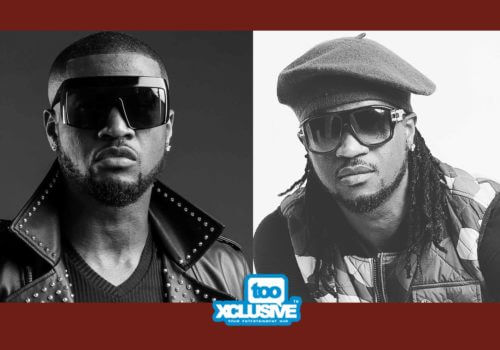 Just only few hours ago, Rudeboy delivered a new hot -banging track which has been getting lots of positive reviews from music fans and industry colleagues as well.
The song is titled "Reason With Me" which was released alongside a crisp, narrative and very entertaining video. The song is all about Rudeboy having to fight the challenges that poverty brings his way which majorly has to be the fact that his wife constantly complains over his lack of money until she eventually decides to dump him for another man.
He begs her so much not to leave, letting her understand if he doesn't get riches as at the time she wants him to get it, he would eventually get it at a later time but all the pleas and explanation went into deaf ears as she leaves him. However, after she left, things turned around for good and she wants to get back but it was already too late. The song is produced by popular Instagram comic sound producer and shuffler, Lord Sky.
The pon pon vibe sounds really interesting and there are beginning to be remarks flying in from all over about Rudeboy being the truly talented singer of his former group which had his twin brother; Mr P.
As expected there are going to be counter-reactions from other people and there truly have been… as some feel Rudeboy is near nowhere a better artiste than Mr P.
So with the reactions and counter-reactions over who is a better artiste between Rudeboy and Mr P, we have brought you a platform where you can air your opinion.  Do you think with Rudeboy's new song, he is a better artiste than Mr P?