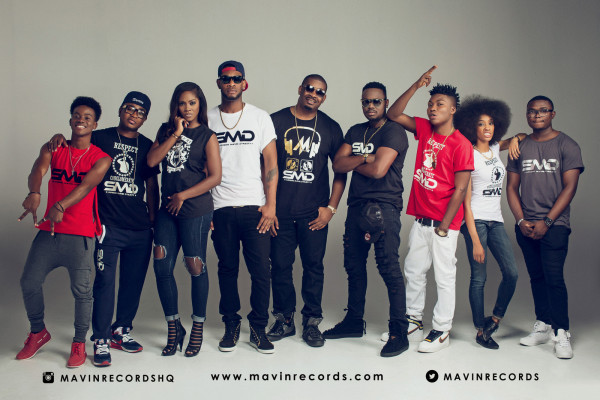 I can bet I'm not the only one who shares the same thought as the title of this post. The most recent release from the dynasty of the supreme Mavins (sounds like the title of an animated action-packed and kick-ass flick) which happened to be Mr Bello's Mungo Park has impressed some sense of urgency upon me to make beautiful banter about. Like, yikes! That song came in overwhelming folds of vapid!!!
No seriously, why have the Mavins been giving us crabbish music of late? This nonsense stemmed from a profile of cheesy titles that chronicled since the time of Dorobucci. While a string of songs bearing those dimwit concepts were musical winners in and around town, I'd like to think that they have gone out of style with this diminishing trend. It's become quite unforgiving at this point.
This "just make people dance" motive is one catalyst technique in making music that is fast losing it's appeal. Don Jazzy and his children, in whatever bright capacities their cerebellum can fathom, should know how far the limits they can push it to or otherwise recognize the moment just when to stop. The music industry is evolving so quickly that an upcoming generation may not exercise too much patience in allowing some show enforcers corrode how creative ethics in music should be propagated.
Are we talking of that Tarity-thang by D'Prince? Or Take Kiss by Di'Ja? Personally, I know high school girls and college freshers who will school her intricately on how to make a teenager's pop-worthy anthem. Reekado at some point had these back-to-back releases that failed to relay a cascade of his musical consciousness. There was even that Janta Manta seloquesence that came in all sorts of buffoonery. I mean, who else hated that video much as I did? The Mavins really need to find their organizational objective for making music. They need to reconnect with that focus behind why they're in this business of music… 'cos it sure as hell doesn't look like whatever scathing freak show they've put up with in very recent times.
If it's all about the dance, then Papa Jazzy should know that Small Doctor has fared way better than Korede Bello probably ever will – on the streets, and even with musical hits – should they continue with their label's laissez faire recipe for songs. And just so I don't overstretch shenanigans on this Reekado Banks/Lil Kesh affair, I still can't help but point out the obvious fact on who we actually wanted to be pitching our tents with for the Next Rated win. It may not be my place to speculate but there's a reason why the Mavins keep coming out on top and it's simply because whatever strategy they've got is working out just fine for them. But how long before the potency in that wanes? How long before our resentment for their 'plastic' music begins to play out right before their eyes?
As for me, I'm very unecstatic for any (new) thing coming out from that apparently over-hyped and barraged hole. Don Jazzy has to get his house back in order, everyone of them needs to buck the fvck up!
Written by Jim Donnett
@jimancipation
The thoughts expressed in this article are solely the author's. They are not in any way connected with, or a representation of tooXclusive.com