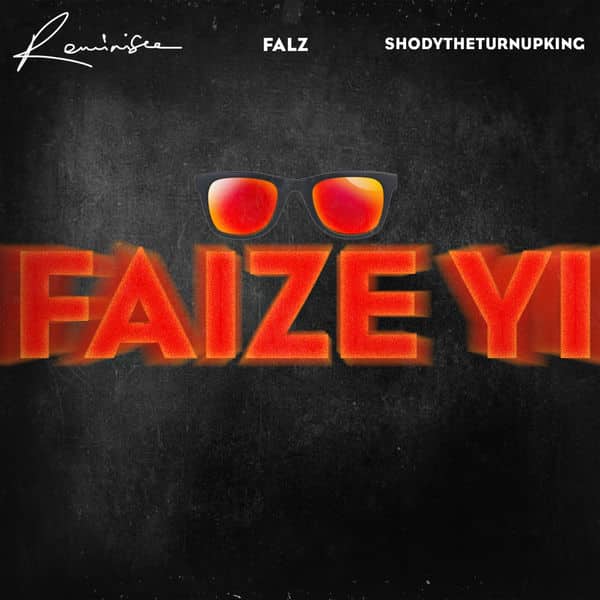 Aunty o da pe, mo mo Faize yi
Bhet, I can't really place it
Eyan Soskaja, Eyan Van Nistelrooy
The music industry seems to be at a loss for what the next big sound should be. This disarray is now being expressed in our music as many artistes have resorted to experiment affairs has given rise to experiments being carried out by our . While some are still busy striking rock in their quest for that "one hit" some others have seized the moment to simply enjoy this experimental stage, taking it one song at a time. And we think this is what Reminisce sought to do on his new record "Faize Yi" with Falz and Shody. Find our remarks on the song below.
@dahnielz Reminisce's Faize Yi is the new lamba song coming in as the trend further hones. Let's just say Reminisce was trying to do "Something Light" on this record. But unlike Something Light, this record actually lacks a proper story-line. The delivery, or should I say lamba improvisation; eyan solkajear, eyan vanisterooy, mo mo faize yi… are inconsequential. It all sounds like an inside joke between these artistes, but only we the listeners are not getting it. The instrumental was basic coupled with the fact that Shody's presence or absence on the record was not even noticed.
Faize Yi is a Falz-type sound which means he alone could have done justice to the record.
Rating: 2
@manlikeyhusuff The art of making good music can never be over emphasized, be it a tool to raising awareness or social consciousness, one has to be clear and concise, yet not ignoring the fun aspect.
On Faize Yi, Remininsce tries to create some social consciousness on some of the ills of the society like promiscuity but he fails woefully on this as this sole aim begets a joke instead of passing the message intended.
Falz on the other hand, brings nothing captivating on the song as he just sluggishly drops below par lyrics on the already foggy song. Theturnupking shouldn't have been featured on this as he does nothing to salvage the song.
But the instrumental from Sess should be applauded as it could easily get one nodding to the record but that still defeats the purpose of the ensemble.
Rating: 2.5
—————————————
Share your thoughts below in the comment section.