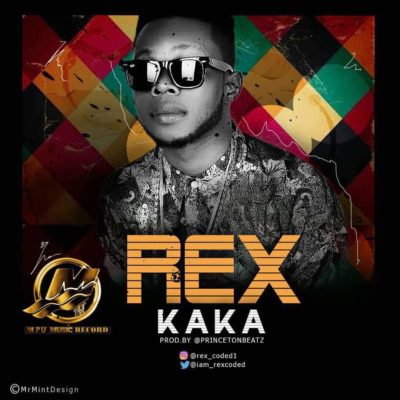 REX CODED is a recording artist/performer from Cross River state, based in Lagos Nigeria.
He was born on the 29th May 1994, and kicked off his musical career in 2010 later becoming a professional in 2015 when he recorded his first single that earned him a remarkable deal of encouragement and recognition. He was motivated and upgraded his lyrical music concept skills.
REX has carved a niche for himself in the Nigerian music industry with the success of his first single title 'Olele', which is currently getting massive response. He has developed a unique afro pop persona using his distinct voice and a dance style, which captured the attention of music lovers and also earned him 2 awards including song of the year and best video of the year at the Paradise Music Festival Awards in 2016.
Driven by his passion for music, he just recorded a big song tittle "KAKA" which is under the platform of Malaysia-based record label, MPU Music Records.
Social media handles
Twitter: @iam_rexcoded
Facebook: Rex Coded
Facebook Page: Rex Coded
IG: @rex_coded1
Record label handles
Twitter: @MpuMusicRecord
IG: @mpumusic_record