Following the fight that broke between singer, Oritsefemi, and a bouncer at Quilox nightclub, a witness in person of Nigerian artiste, Rock Steady, has given his own side of the story.
Recall, Oritsefemi said, he met Sound Sultan and Rock Steady at the club and was trying to get them into the VIP section of the club, when all hell was let lose.
According to Rocky Steady, who was interviewed by Thenet.ng, he revealed that the entire incident did not happen in his presence.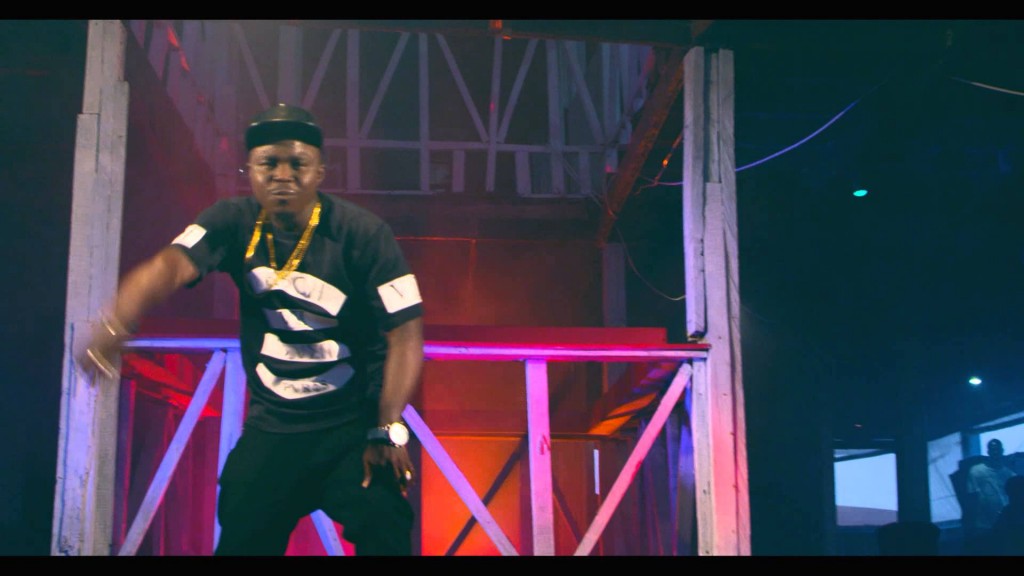 He said:
'I will not say that I have the full knowledge of all that went down but what I know is this. I arrived at Quilox with some friends and got information that Oritsefemi was around as well. I was excited because we had earlier planned to hook up to put finishing touch to a track we intend dropping and shooting its video. Many that have heard the song have already termed it the greatest song of the year and so the expectation was high. When Femi also learnt I was around, he hurriedly came to where I was with my friends and then asked me to come up to where he was so we can have fun together and at the same time to deliberate on the video of the said track, 'Thank D Lord'.'
'On getting to the entrance of the spot Femi was allowed to get in and when I was about to come in, the bouncer refused and told me to stay back, Femi tried explaining to him that I had a reason of coming up there with him and that he invited me in but the bouncer insisted and refused me to get in. So to avoid further embarrassment from the Bouncer, I told Femi that I was leaving and I went back to where I was with my friends earlier. I was then surprised on my way out of the club to find out that the incident later turned ugly between both parties (Oritsefemi and the Quilox bouncer) engaged in a fight that led to them beating up a celebrity that way. I might not be able to say what really happened after I left the bouncer and Femi at their refusal of my entry because I went straight off from that spot and you know Quilox is always packed with crowd so it will be difficult to know what happened at other spot you where not present at the time.'
On whether he did see Soundsultan at any point he said:
'Sound Sultan was not at the spot of my entry to where Femi wanted me to come in but I learnt he was in the building already. Oritse has been my friend and buddy for years We have done many works together that was a hit. You know how devil works, Maybe the devil is trying to play a funny game to take away the shine but we thank the Lord.'
On a final note:
 'Please I would like this matter to be resolved through dialogue and reconciliation. Quilox is a hang out place for many celebrities. The staff and management are good and friendly too. This is not the first time Femi was going there, so he has been a good costumer to the organisation so I believe that Costumers are always right and should be protected as well, not to talk of him being a celebrity. So no matter what I believe with peaceful dialogue we can resolve this matter.'