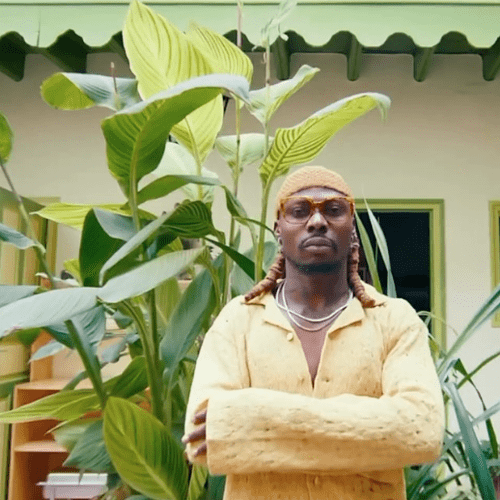 Everyone knows Asake, the talented star has established himself as a household name by consistently dominating the streets, charts, and radio plays in Nigeria and even other parts of the world. Asake's fusion of Afro and Amapiano has resulted in musical hits and masterpieces – Asake Songs like Terminator and Sungba – as well as significant press coverage. Nevertheless, there's more to this performer that is noteworthy and makes him this iconic artist:
The rising star has been able to demonstrate and show his fans that he is not just a musical genius but also a rising star with an unstoppable style of star power. Notably, Asake's unique style and fashion preferences raise a lot of interesting themes we would love to talk about.
Asake's Style Journey
Asake has consistently demonstrated that he is more than just a musical superstar. At this point in his career, the rising star shows no signs of slowing down. He is a walking fashion display in addition to dominating the music scene with his genre-defying jams. Asake consistently offers something new, whether it be woven hairstyles, locs, gloves, or flared pants. Asake enjoys doing his thing in a culture where everyone chooses to follow the crowd, and his appearance reflects this. Here are some of the Afropop singer's most appealing outfits to date.
Remember his breakout hit, Omo Ope? Let's pause a moment to thank whoever Asake's stylist was for the Omo Ope music video. Asake appeared in the video alongside Olamide and was dressed in a white shirt, a patterned short-sleeve cardigan, and white bottoms with side flame patterns. Even though the ensemble might have appeared pretty simple with the style, we can all agree that Asake's futuristic fashion revolution was hinted at by those trousers. If Asake has taught us anything about fashion, it's that all you need to rock an outfit is your own vibe and confidence. Asake made a simple outfit lit by wearing a neckerchief with a typical white blouse and black pants. He took the vibe up in this music video as his extras dressed like him too.
Asake once again impresses with some stylish attire and settings in his "Peace Be Unto You (PBUY)" video. The impressive creative artist looked fantastic in both the mauve three-piece suit he wore on set and the library scene's burgundy cardigan and brown pants. Asake rocks the $650 Bottega Veneta Rubber Chelsea Boots in the Peace Be Unto You music video while wearing a sweater with a white collared undershirt, tan slacks, and footwear. Big ups to the costumier or whoever picked out those specific clothes. Moreover, anyone who thought libraries were dull hasn't watched Asake Songs Peace be unto you video. Asake gave the impression that we were watching what occurs when fashion and music get married in a library by wearing a pair of light brown pants and a scarlet hoodie over a shirt. One video can always contain a few more drips, you know. Like the pinked-out suit piece –  everything about Asake's soft pink outfit is so lit. And by everything – Asake and the color pink look so decent like they were made for each other.
Suits have always been classic fashion items. In the music video for his famous song "Terminator", Asake makes them more fashionable. He wears a $950 pair of Balenciaga Hardcrocs Sandals with his mint-green suit. He was wearing a stud to complete the look and his black striking glasses. The rising star has body sported a suit before. Asake also appeared in the music video for Fireboy DML's smash hit "Bandana" rocking a baggy white suit and a mustard yellow shirt.
Asake also made a fashion statement in the video for a song he features in, DJ Spinall's "Palazzo", in addition to his brilliant indigenous lyrics and flow. The young actress appears to like loose pants and long-sleeved body-hugging outfits. He does so in Palazzo's video. He had a fitted graphic top, baggy blue trousers, black sunglasses with red lenses, and his distinctive ear stud earrings.
When Asake releases a hit, I know the best of us already feel entitled to a quality visual to accompany the video. Yes, that's because everyone really appreciates a music video with quality content and style. What's not to love about it – from the intriguing settings to the well-crafted storylines and mind-blowing visuals, oh, and the music for sure?
After his music became popular in the music scene, Asake went to match the vivacious energy of his music with elegance and color in equal measure in his visuals. Asake clearly loves showing his style with bright colors, as this is evident in the graphics/visuals of his pictures, music videos, shoots, gigs, and events. The wardrobe and accessories used in any music video, shoot, or event, in the creative eyes of stylists, directors, and the artists themselves, enhance the visuals and match the mood. It's like – the more expressive you are in fashion and the more personality you have an extension of their style.
Asake's Signature Look
Mr. Money With The Vibe, Asake, has a penchant for wearing monochrome clothing, but he can also pull off a flair of color that captures his sense of style. Asake's hair (his locks) is also an aesthetic taste of his look. he utilizes it to go with any colorful accents he puts to his attire. This gives a diverse range of choices while displaying accurate color matching.
You know it's almost impossible to imagine Asake without his gold-plated teeth; they give him a unique appearance and are an integral part of his character. Grills are even well common among music artists, and it has really become an extension of how they dress.
Asake is neither shy nor excessive about this beam of the limelight in the mugshot-inspired photo on the "Mr. Money With The Vibe" album cover, which has his boyish grill-enhanced grin. Everything about him really revolves around money and good vibes.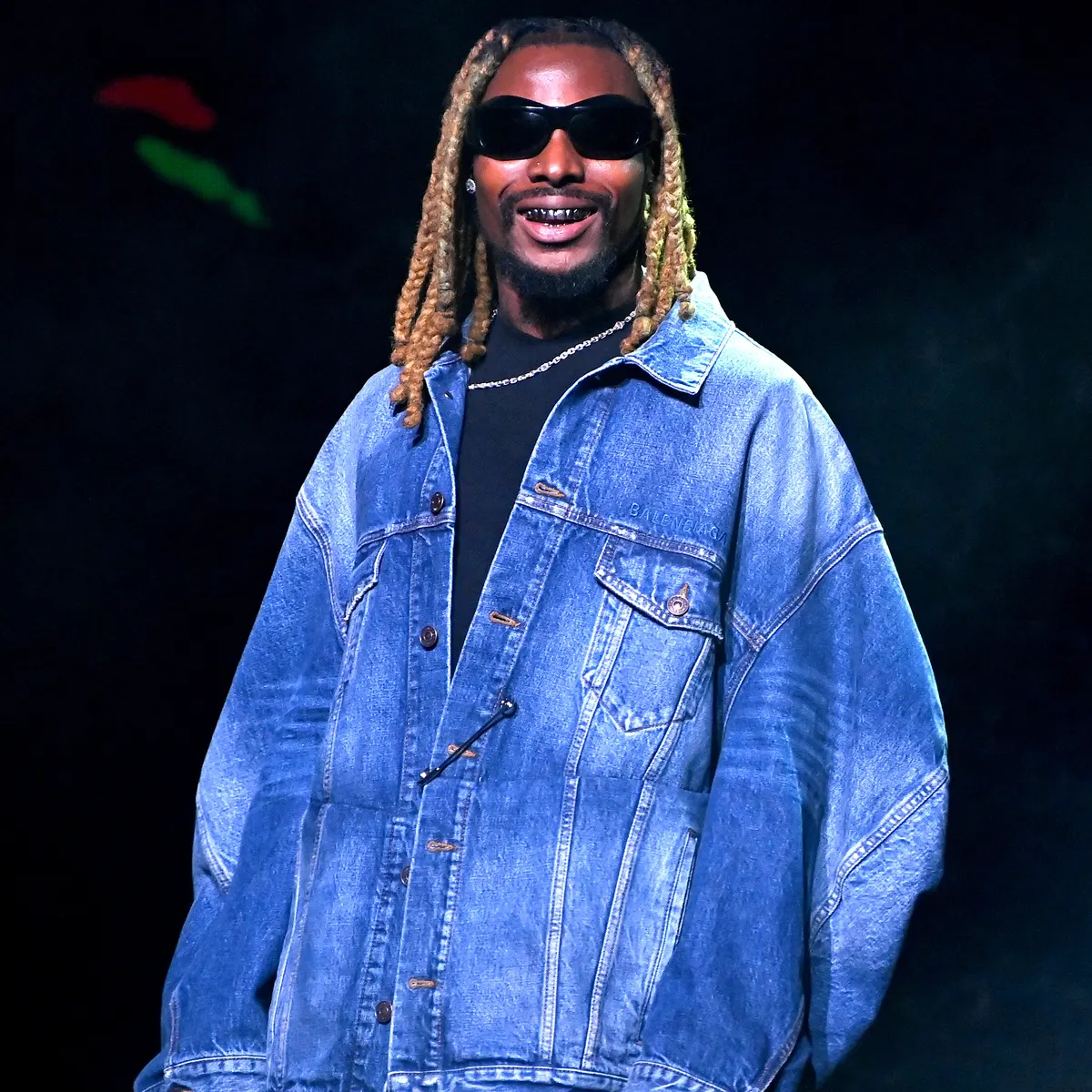 The Influence of Asake on the Fashion World
Asake began to move with avant-garde specs that strayed from the norm, you know like a true-born fashionista. The creative star wore baggy jeans to the 15th Annual Headies. He would frequently post reels wearing rings on leather gloves. He made a denim vest out of a skirt for his US tour. Asake is really striking the ideal blend between original and ethereal in the sleekest and simplest ways possible with these fashion themes.
This is an act of assurance from a successful artist who is aware that his enormous public success will permeate practically everything else he touches. Daring but iconic. Plus, that's mostly what the new generation stands for. There are countless possibilities for what else the YBNL star might decide to do and – yeah – even succeed at, but one thing is certain: the rest of the world – especially the music and fashion industry – would be watching. If they're inspired? Everyone would be imitating these styles and influences by Asake.
The imitations and necessities can vary depending on your unique preferences and style. Recognize color and select complementary contrasts. Don't be afraid to experiment with accessories either. With the appropriate combination of accessories, such as pendants, antique scarves, jewelry, and of course grills, even seemingly ordinary looks can be enhanced.
He certainly understands how to utilize fashion, which is a stunning type of self-expression. With his unique sense of fashion, Asake has demonstrated his true artistry through not only melodious bangers that expertly blend sounds from various African music genres, but Asake Songs such as Amapiano, Afro-Fusion, Afropop, Street-Pop, Fuji, Hip-Hop, Jazz, and Gospel, but also through his intriguing outfits and styling, which we can't get enough of.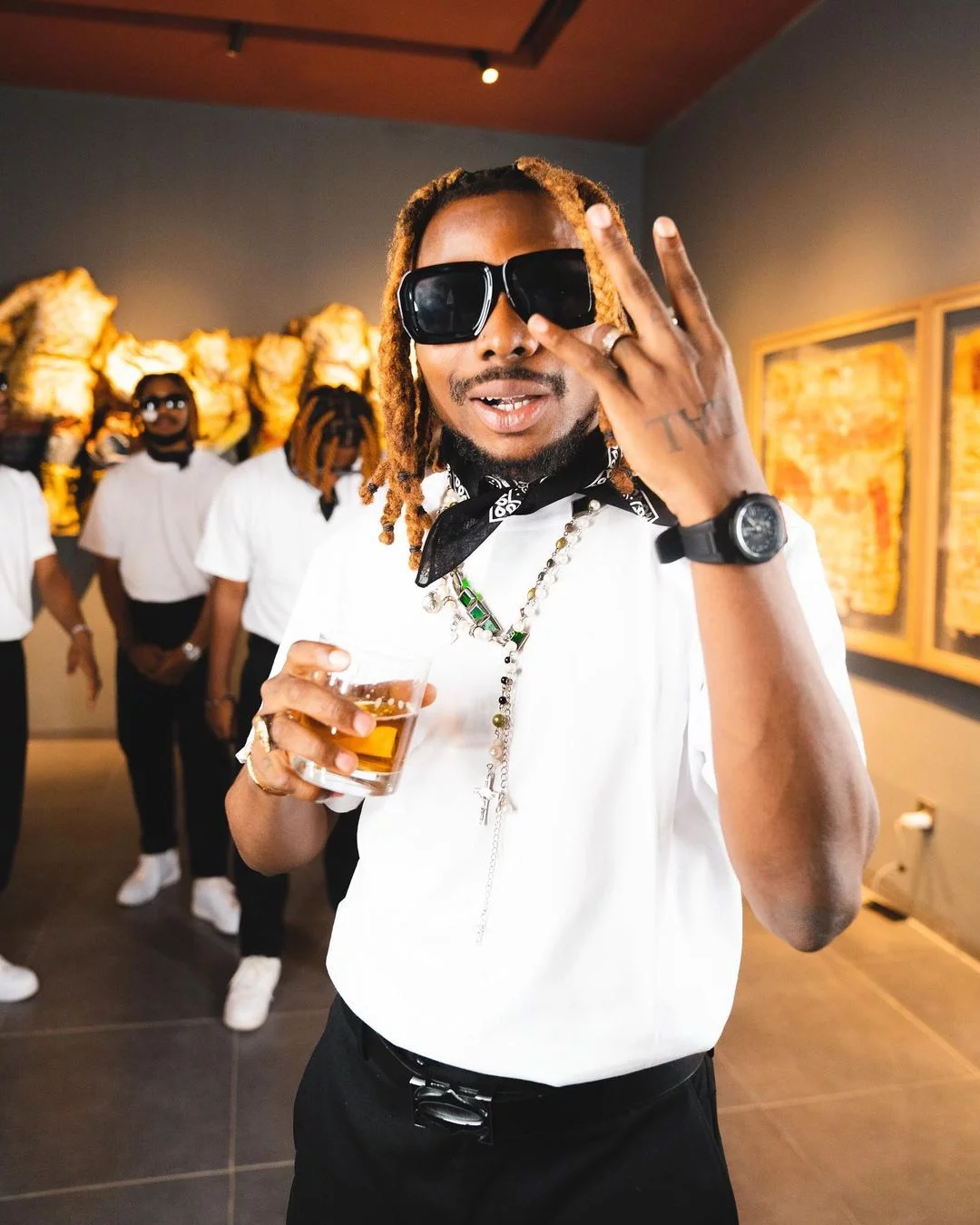 Final Thoughts
Asake is both a pacesetter and a trendsetter. In terms of fashion style, he is a lover of flared pants, gloves, sunglasses, and weaved hairstyles – which is a walking-breathing exhibition of our generation's inclinations in music, fashion, and style. We are watching a true born star in his true element, as he enjoys successes most commercial artists can only dream of; an unstoppable star power!
Asake's debut album also made its debut on the Billboard Albums Charts after gaining nearly one million (991,500) streams in Nigeria on its first day of release. Notably, Asake Songs "Mr. Money with the Vibe", sat at the top of the charts both domestically and internationally for a long spell. Notably, Mr. Money With the Vibe, Asake's debut album peaked at No. 66 on the Billboard 200, plus, it holds the record for the most successful Nigerian debut album of all time with millions of listens and numerous awards won.
Asake is reaching for the stars and he is doing this with style. Can he maintain this energy? We definitely hope so as we are witnessing the greatness of one of modern-day Africa's greatest exports.