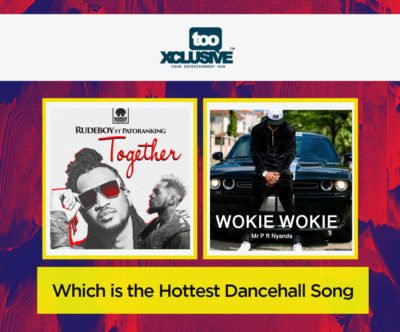 Rudeboy and Mr P have both been serving us with different musics and sounds since the music duo went their separate ways late last year. The Okoye's have been following up on each other, Whenever Mr P drops a single barely a week after Rudeboy follows with his own release.
Mr P released a new song last week titled "Zombie" featuring Simi and just yesterday Rudeboy came through with his own new song "Chizoba". But before their new singles, Mr P and Rudeboy's previous song were both Dancehall music; "Wokie Wokie" by Mr P featuring Jamaica diva, Nyanda (Brick & Lace) and "Together" by Rudeboy featuring Patoranking.
Well these two dancehall jam have been gaining airplay and streams since their release because they are among the best dancehall songs we have this year but we would love to have your opinion, between "Together" and "Wokie Wokie" Which Is The Hottest Dancehall song?. Leave your thought in the comment section below

"Rudeboy's "Together" vs Mr P's "Wokie Wokie"… Which Is The Hottest Dancehall Song?", 3 out of 5 based on 4 ratings.
---