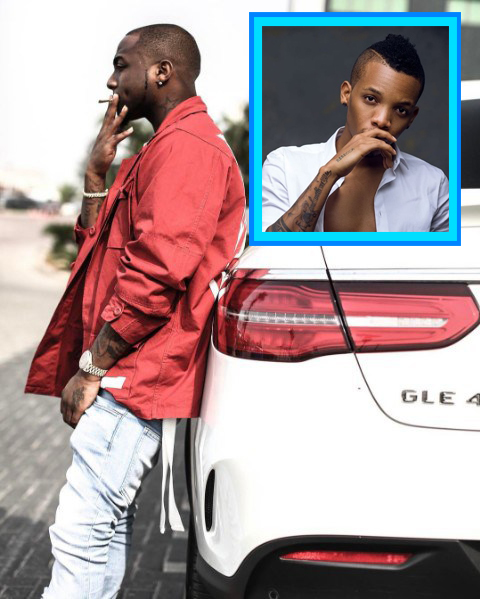 Rumour has it!
Looks like Davido and Tekno might be pulling a Don Jazzy on us any moment now… or soon perhaps. So hold your breath in desperate anticipation of that fine morning when we shall all wake to happen upon sizzling news that Davido has signed Tekno.
Yes, you read that right because we have it on the record, although from an undisclosed source that Pana crooner and favourite boy, Tekno Miles, might be yanking the plug off his place at the Ubi Franklin-led management of TripleMG to now pitch tents with Davido who leads the pack at HKN and his music worldwide establishment (DMW).
Davido and Tekno's musical bromance started back in 2012 as budding superstars collaborating on a GospelOnDeBeatz produced single, Holiday. Five years after the playing field has leveled for both afro pop and high life artistes who can easily make the spot on a top 3 list of Nigeria's hottest male music sensations, the release of Davido's If, going by its critical acclaim has revealed that the duo's working chemistry is indeed a potent one, only this time with Tekno torching the beat to a final production finish and Davido serving his raspy vocals of life.
This merger we believe has formed sort of a dynamic alliance for both superstars who share similarities in their personal attributes and career endeavours. Not only have they been showing solidarity by showering accolades on each other for new material releases, they can equally be seen bonding jealously in one too many link ups evidenced from their social media pages in very recent times.
By obvious track record, one can easily deduce that the successful advantage of Davido's sense as a businessman per excellence combined with Tekno's musical acuity, far outweighs their huge accomplishments individually. But while that's in my opinion anyways, it is possible that some of you still do not see the sense in this and as such, would find it pretty hard to relate.
Thus, before I totally lose my focus going out on a limb here rooting for the Team Tekno Davido or Tekno DMW hashtags, please furnish me with your thoughts and opinion on this rather shocking development.