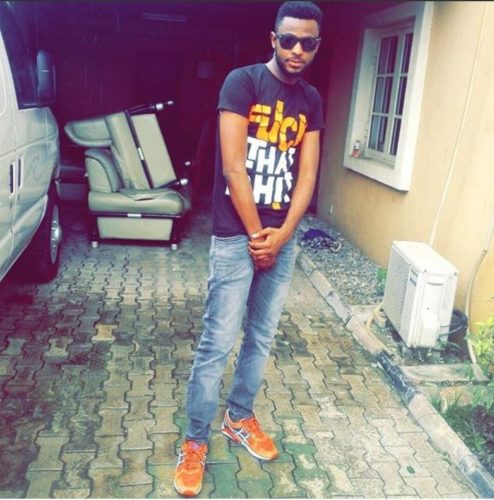 Nigerian artistes pay tribute to young man who was killed by men of the Federal Special Anti Robbery Squad (FSARS), a team of the Nigerian Police.
Just over the weekend when majority of the Nigerian people were at home easing off the stress of last week's job and some football fans keeping a date with the English Premier League, an unfortunate and pathetic news hit the nation as a young man who was watching a football match between Liverpool and Tottenham was hit by a stray bullet from the gun of a SARS officer after careless, sporadic shooting at the Onipetesi area of Lagos State.
A video circulated on social media showing the young man being put in a car in order to have him get quick medical attention. But unfortunately the efforts resulted in vanity as the young man lost too much blood and eventually died. Since the incident, Nigerians have taken to social media to vent their frustrations over the evil actions of these terrible police officers which have been causing sorrows in the homes of many countrymen.
After this news plagued the internet, music celebrities as well have taken to their social media pages to condemn the act of these vicious sets of police men and to call for their total end!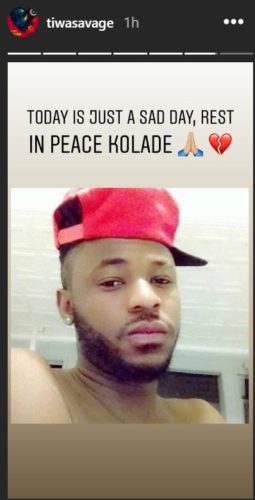 When are they going to end this #sars another innocent youth is gone. Rip #EndSARS now. pic.twitter.com/8GTELTm8hH

— samklef (@SAMKLEF) March 31, 2019
TODAY IS JUST A SAD DAY, REST IN PEACE KOLADE ?? ? #EndSars pls

— Tiwa Savage (@TiwaSavage) April 1, 2019
Something has to be done, we can't go on like this. #EndPoliceBrutality

— Sean Tizzle (@iamseantizzle) April 1, 2019

It is worthy of note that this won't be the first time such despicable and vindictive act will be coming from the hands of these police hooligans as there was a time there was a massive outcry on social media to put a stop to the activities of these men after contnously going around the country to maltreat innocent people. This outcry birthed the #ENDSARS camapaign which trended on the internet for weeks, until the government decided to take an action on it.
SARS was reported to be disbanded by the new Inspector General of Police which calmed the tension in the country for a long time until news of the resumption of their callous actions began to hit social media again.
---