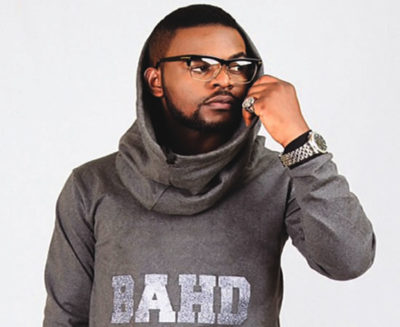 A mass of Nigerian social media users recently campaigned against the Special Anti-Robbery Squad (SARS), sharing testaments to the illicit acts and other evil works of the SARS officers. Celebrities like Olamide, Phyno, Simi, Don Jazzy, 2Baba lent their voices to the campaign that became a national affair.
To contribute to the campaign against SARS, Falz shared his experience with officers of the infamous group, in an interview with The NET.
"On this particular day, they spotted us somewhere in Lagos and double-crossed us, they then asked us to come down from our car.

My manager tried to have a conversation with them but before he knew it, they gave him a dirty slap, he was close to tears. They said they would arrest us and take us their station. I wanted to sue them, not as a lawyer, but solely because they violated my human rights, but then, it is really sad that they think because they have guns, they think they are in a position of power and they use these to oppress poor Nigerians," he said.
The 'Something Light' rapper suggested possible solutions to the issue of police brutality, Falz said;
"The entire police force needs a revamp. The problem is that so many of them are not as educated as they should be, so they treat people in a certain way. People are speaking up because things have gone out of hand. These are the men who are supposed to protect us, but they are opening fire on us. They have resulted to targeting young guys. These days, once they see a young man looking flashy, they automatically think you are a yahoo boy."
---