Seyi Vibez Billion Dollar Baby 2.0 Album.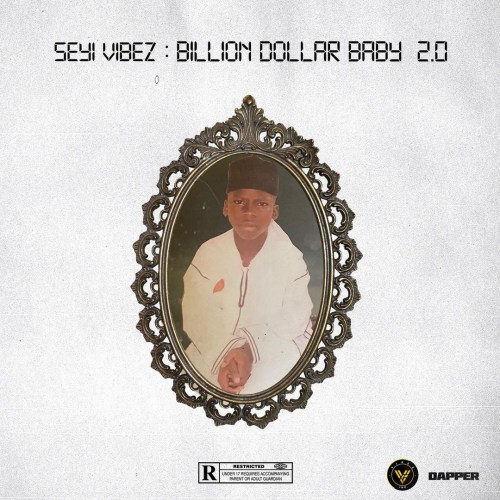 Seyi Vibez drops Billion Dollar Baby 2.0 as a quick follow up to his debut album which still basking and climbing charts.
On his debut album- "Billion Dollar Baby," With a fine line-up of songs like "+234," "Bullion Van," "Bank of America," "Saro," "Gangsta," "Chance," and "BD Baby," Seyi Vibez goes on a pep-giving spree, encouraging every young listener on the need for grooming positive ambitions and on following them through.
After basking in the spotlight as one of the leading voices of Street-pop music in Africa, prolific hitmaker, Seyi Vibez, consolidates his enduring efforts with his just-released debut album dubbed, "Billion Dollar Baby", Succeeding his earlier works including the widely acclaimed "No Seyi, No Vibes EP", Seyi Vibez stretches the depth of his hustler's anthem narrative with this solid 11-tracker album.
Seyi Vibez introduces 5 new tracks on Billion Dollar Baby 2.0, See below;
1. PSALM 23
2. Kun Faya Kun (Be And It Is)
3. Ogochukwu
4. Go Low
5. IQ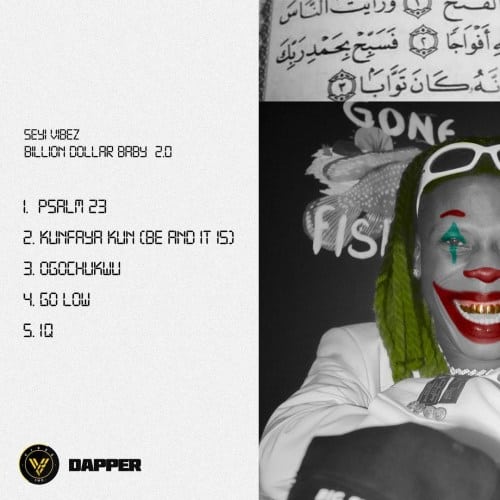 Listen and Enjoy the new project! (Available on DSPs – GET HERE)
1. "PSALM 23"
2. "KUN FAYA KUN" (Be And It Is)
3. "OGOCHUKWU"
4. "GO LOW"
5. "IQ"