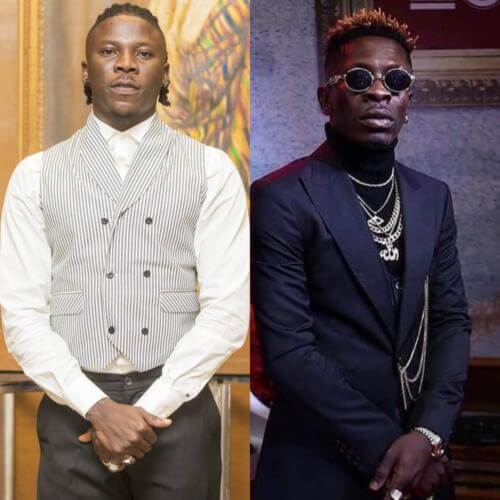 The new found bromance between two former Ghanaian music arc-rivals, Shatta Wale & Stonebwoy has been the most talked about happening in the Ghanaian entertainment industry for some weeks now.
You would recall there was a serious face-off between the two music stars during the Vodafone Ghana Awards 2019 last month which resulted in Stonebwoy pulling out a gun to try to put Shatta in his place once and for all.
However, just days after the incident which shook the Ghanaian music industry and after the intervention of the police as well as the high & mighty of their entertainment play ground, the two agreed to call truce to their enmity and embrace one another.
Since that move, they have been showing each other love and the attitude to move Ghanaian music forward.
However, in one of the press conferences granted for both artistes in order to further exhalt their new found peace, the unthinkable happened.
While Stonebwoy was busy addressing the press, Shatta Wale who was beside him gave him a kiss. The controversial Shatta in a manner that expresses excitement for their new found love, planted a kiss on Stonebwoy's cheek.
View this post on Instagram