We recently posted the news of Oritsefemi calling out fellow artiste Rayce over using his company's logo, which he strongly disliked.
Former business partner, Danku, has replied to his rant on Instagram saying he owns MSN Gang and not the other way round.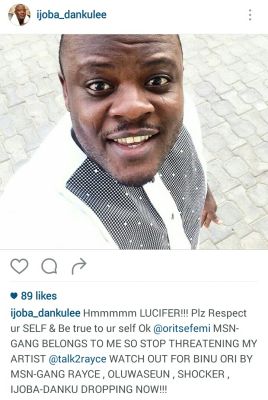 Recall, both men, called eachother out on social media, laying claims to the label. Danku, had claimed he made Oritsefemi famous, bringing him out of the slums of Ajegunle, a claim the latter denied, saying he was already famous before he met Danku in 2014.
Oristefemi, during an interview with Naij.com claimed Danku stole the money paid to him for some performance, an act which triggered their bitter war. He also claimed to own MSN Gang, prwsenting docyments which did not have Danku's name on it.
MSN Entertainment was registered by me, and I am the chairman of it. I don't see any name as Danku on the list of the board of directors. I have it registered and got the documents with me as I speak so doing any business with him is at the detriment of the person.
Rayce, the artiste in the middle of the new war also responded to Oritsefemi's childish rant earlier today. See what he posted: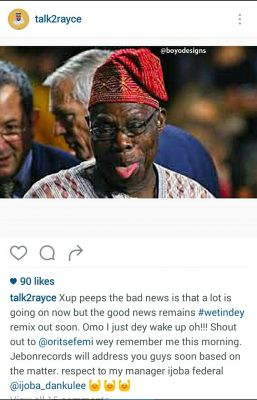 Oristsefemi, has however since deleted this morning's rant.