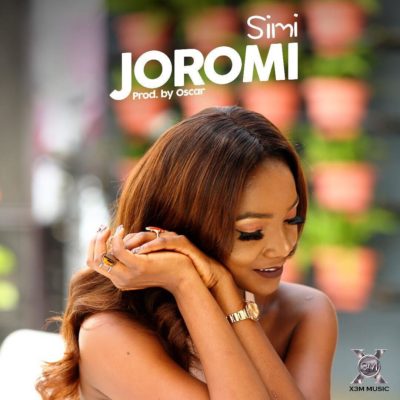 Sweet-singing songstress, Simi has prepared  a new song titled 'Joromi', for her group of fans which she calls 'Simi Army.'
Simi's stock as an artist is fast on the rise and most of it can be attributed to her consistency with releasing powerful and emotion-fueling songs as well her mysterious but appreciable involvement in a love triangle which also involves Falz and Adekunle Gold. Simi plays the role of a beautiful princess being fought by two fine princes, and she does it in such a way that it compliments the subjects in her song, making her narratives believable.
Simi feels ready for her debut mainstream album which is scheduled for release in a couple of weeks and 'Joromi' is the lead single off the forthcoming and highly anticipated piece of art from the X3M music songstress. Her producer, Oscar, had his finger prints and signature sounds littered across the intricacies of this song and Simi wields the power of love to tell a tale of her signaled love to her crush in such a way that even a stone heart would melt after listening to 'Joromi'
Enjoy below and share your thoughts.
Quotable Lyrics
I dey give you signal (joromi)
Why you no dey see me ah 
I give you green light tire (joromi Joro)
Omo kilon bubble o 
Make you no dey fumble o 
I go shoot my shot e o Joro
---