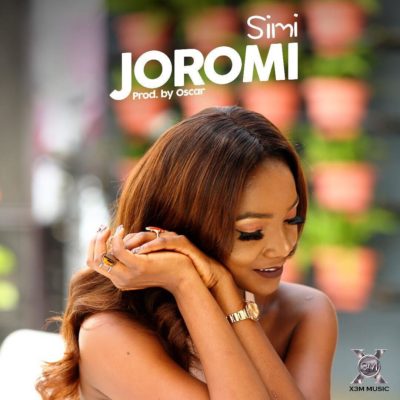 So Joro baby take my number [take my number]
You know you can call me later [call me later]
Review by Ibironke Oluwatobi (@ibironketweets)
As we prepare for the release of her debut album, Simi just gave her fans a peep into the prepared package. The captivating nature of Joromi, is a good omen for the forthcoming Simisola album.
On this song Joromi, again, her passionate singing and signal-sending was aimed to serenade her crush. The good thing about Simi's songs is that there is always a central story, she never gets carried away to the point that her music comes out without a subject, leaving us to debate on whether or not her presentation is impressive and without mincing words I would say her narrative on Joromi is compelling and believable.
It is comforting to have someone who keeps hold of her style in the midst of the dangerous transitioning going on in the industry. I hope we never get tired of her style, and if we ever do, I hope Simi is mindful enough to make a pleasing evolution–before we even start to demand for it.
Rating – 3.5/5
Review by Daniel Enisan (@dahnieelz)
Oh Simisola! This girl can sing sha! She keeps her sound really simple, groovy and very 'situational'. Simi is one artiste who has been taking her time in churning out good materials for us in this industry and no doubt she is always slaying. I know as a fan, am not supposed to do this but … I love the way she went from Love Don't Care to Smile For Me to Joromi. Although, she has to be careful before the non-fans start getting bored *sigh*.
Oscar just knows how to set the mood with those keys sha. Joromi is a well-packaged song that deserves as much attention as any other buzzing songs.
Big ups Simi.
Rating – 4/5
---
What are your thoughts on Simi's Joromi review? Drop your comments in the section below.

"Simi's Joromi . . A Beautiful Rendition Or Just Another Boring Song?", 5 out of 5 based on 1 ratings.
---