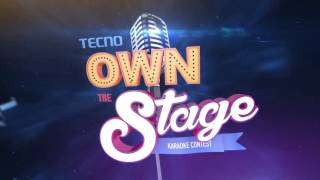 If you thought Tecno own the stage would turn the heat down after last weeks epic battle of the contestants Then you couldn't have been more wrong.
Last week was Kenya vs Nigeria, this week was even hotter with the contestants performing hit songs from the judges themselves. Don't take our word for it, watch the video below. Meanwhile while the performers were singing their hearts out.
Here are a couple of things we could not help but learn.
1. Hell hath no fury than a Nigerian beaten by a Kenyan, and Shapeera was a classic example.After being schooled by Kenya's Pascal last week Shapeera this week absolutely nailed her Johnny performance. And even the original singer herself, Yemi could not stop singing her praises.praises. Btw. can we finally agree that Nigerians are better performers than Kenyans.
2. If you thought Falz the badh guy was all about joking sturvz, then thanks to Tecno own the stage we now know better. Falz came on stage to perform Karashika, he dished out the hit bar after bar to the delight of the audience and of cause the judges.
3. Yemi Alade's stylist is bae!!And it was certainly evident in her outfit for this episode. Someone needs to send her a thankyou note on behalf of all of us for making her such an eye candy even as she stays repping Africa! Hoha!!!!
4.And M. I vs. Bien roasting competition wouldn't be such a bad idea. The two judges threw jabs at each other during this episode. With MI. I teasing Bien about writing a terrible song. Bien retaliated by calling M. I an unknown artiste.