It has been confirmed that Baseline records artiste, Skales, and his manager, Osagie, have been remanded in the police cell over alleged fraudulent activities involving the record label.
According to an insider at the label, Wale Ewedemi, Skales alongside Osagie, defrauded the label of millions of Naira, which they diverted into other projects the label was unaware of.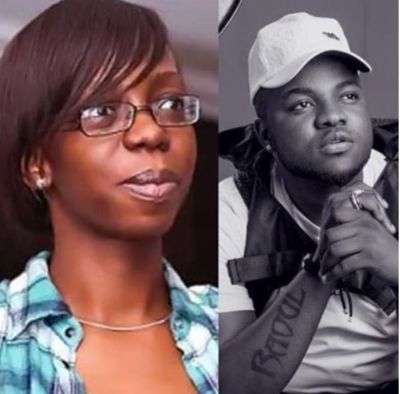 Wale said:
Skales and His Manager Osagie have been remanded in Police Custody after confessing to various charges of fraud and diversion of Baseline Records funds.They are currently assisting the Police in unraveling the extent of the fraud. Running into tens of millions of naira.
At the inception of the contract, he was given a fully furnished luxury apartment in Lekki in a gated estate, with a brand new customized SUV. And a multimillion Naira sign on Fee.The record label also gave him a free hand to select and run his brand, supported by a multimillion naira corporate expense account.Skales behavior has reduced the appetite of the Record label to assist other young talents to achieve their full potential.
Daddy Freeze of Cool Fm gave the update ON THE ISSUE YESTERDAY.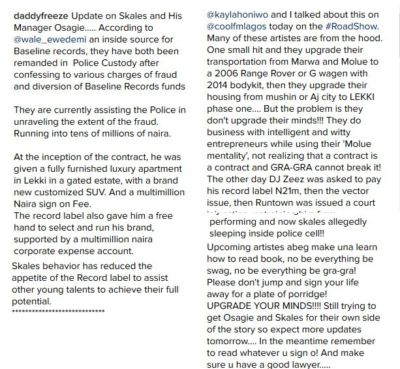 Just yesterday, another fast rising artiste, Runtown, was served with a court injunction by his label, Eric-manny, stoping him from recording any new song or performing at an event without their permission.