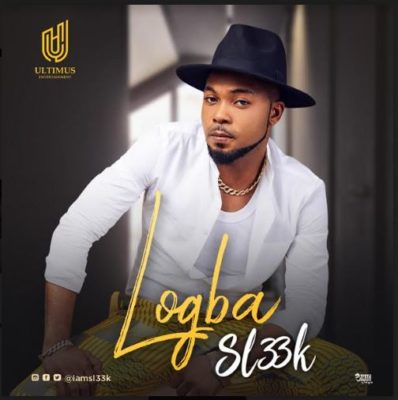 Ultimus Records act, SL33K unwraps a spanking new dance music single titled 'Logba' to usher-in the festive month of December.
The Afrovibes crooner, SL33K, is fresh out of a rebrand phase that saw him upgrade his stage name – a decision which many adjudged to be timely, in that it will further solidify the imprint of his musical uniqueness, and his influence in promoting this style of urban African sound from the grassroots.
Aside from the fact that we won't be writing his name the way we used to know it, this first musical harvest after SL33K's period of revivification which is titled Logba, beams his ingenious artistic growth in ways unchanged but rather fortified. Logba carries a celebratory tone; the beat is very danceable and it tags on a frenzy of simplistic vocals altogether meant to emote cheerful appreciation.
This music release, however convenient, aptly fits into the December programme especially after a long, eventful year like 2018, and SL33K most-assuredly deserves our accolades for this gift of a blaring bounce which will be boogied down to and rocked out in style.
Now turn on your speakers, hit play and get ready to step!
---