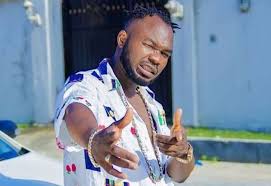 It appears Slimcase is just discovering a fact about wrestling that has been known to all since 1907.
Everyone knows that wrestling is fake. The kicks, screaming and slamming involved all fake and this is solely for entertainment. However, it appears that Slimcase is just discovering this already known fact and he's quite outraged. The singer while chilling at home took to his Instagram page to share a video of a wrestling match.
In the video, he kept on shouting as the fakeness of the kicks the wrestlers were giving themselves  "Na today I know Wrestling is 100 percent FAKE see the kick"
See the post below:

"Slimcase Outraged After Discovering That Wrestling Is 100% Fake", 5 out of 5 based on 2 ratings.
---