Last Updated on Mar 15, 2018 | 07:30 by Tyler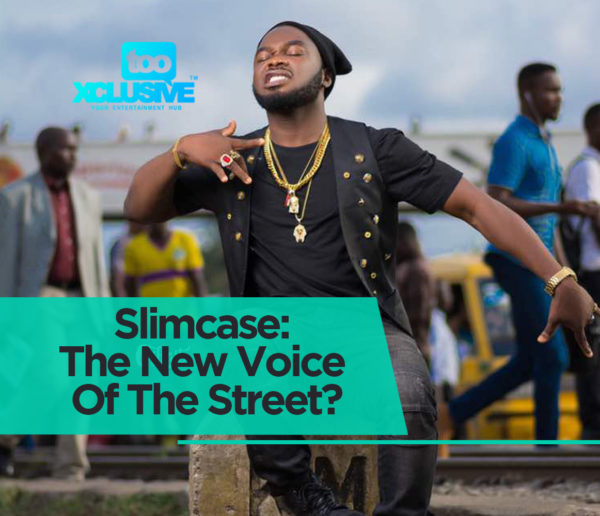 Slimcase, excitedly has become the music industry's new deal. The impressing success of music singles like Shepeteri, Oshozondi and Diet has made him the poster boy for the currently trending Shaku Shaku movement.
The music community is finding succour in the use of relatively new and quickly bastardized slangs like 'on a codeine diet', 'Saint Sami Ganja' and 'ti wa online'. These are a few of the many catchphrases coined by Slimcase that have become the new parlance gaining acceptance on the streets.
The creativity that birthed his drunken vocal artistry and the manner of precision at which he continues to apply it  has leveled him up to an association with some of the music industry's finer hands – D'Banj, Tiwa Savage, Wizkid; thus, it is no surprise that we have him tipped as the next big thing.
However, concerns are being raised on his takeover conquest that is seeing him domineer in territories where names like Olamide and Small Doctor are the law. Slimcase has been marked as a threat to the reign of street royalties like Olamide, especially with the increasing popularity of his dance-friendly sound which has become the latest marvel to people of the street.
Olamide we know, Small Doctor we know, but this new name 'Slimcase' seems to be enjoying enough rave to warrant the title of "Voice of the Street."
Do you agree? Share your thoughts below.