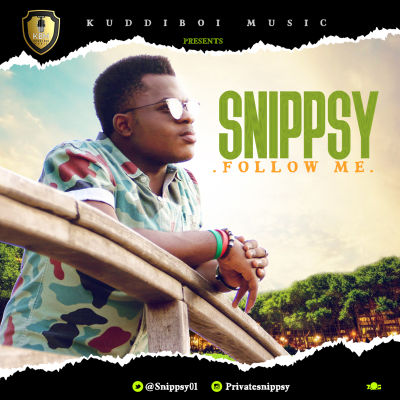 Kuddiboi Music(KBM) star SNIPPSY is here again with a fresh hit titled 'Follow Me'. It is yet another hit single that proves that Snippsy is a true talented music artiste.
Snippsy who has previously done collaborations with stars like Nigeria Raggae dancehall ariste Burna Boy and SpinletSoundOf2016 feature, ECO, now has the spotlight turned on him and he's making the best of it!
According to Kuddiboi Music, 'Follow me' is the sound that the fans crave. The beat is groovy and the production is topnotch. It will stand side by side the trending songs rocking the airwaves and clubs and you will have it on replay on your playlist.
The label is excited about more projects that Snippsy will be involved in as the year progresses.
---