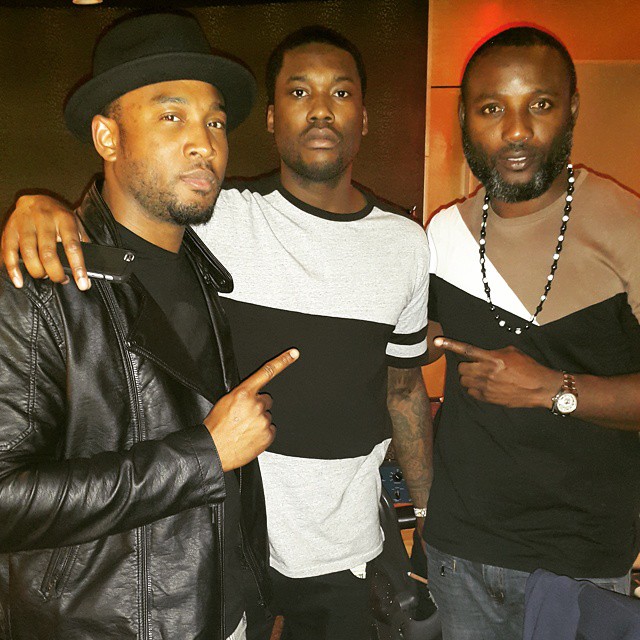 Remember when Davido promised a collabo with Drake? Aha! I do too. But it seems before we'll have that, there MIGHT be a Meek Mill offering already in the mix.
Davido's manager, Kamal Ajiboye was spotted in L.A where he made a quick stop to holler at the Dream Chaser Inc goons. Photos have surfaced online via Kamal's Instagram showing him in a pose with rapper Meek Mill and videography genius, Sesan Ogunro.
He shared the photo with the caption:
"Quick stop in LA. Love & Respect to the homie @meekmill @coonphilly @pmon215 @cruzdcr & the entire Dream Chaser Family. @davidoofficial We came we saw & we conquered Road to the O.B.O baddest album"
Davido's sophomore album is due mid 2015 (as rumours have it) and it's pretty obvious how much promotional and publicity work he's putting in to ensuring the results are worth our 3-year wait. They don't call him the O.B.O for nothing, he totally has the wherewithal to pull this off!
Let's stay anticipating!