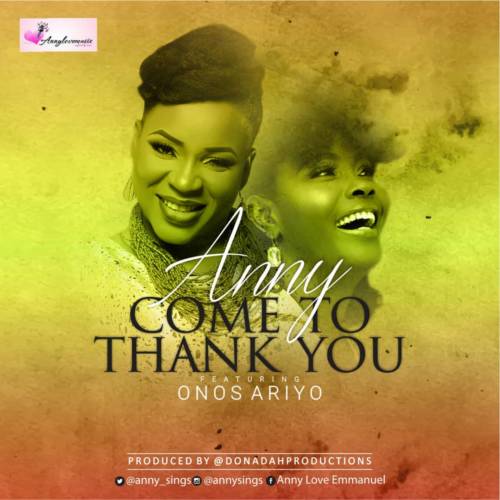 Gospel minister and songstress @Annysings reputed for countless anointed songs over the years,  has released yet another wave of amazing soul lifting music,  "COME TO THANK YOU" this time featuring another powerful and anointed minister @Onosariyo
This collaboration certainly will leave you worshipping and spirit lifted above all worries or challenges . Do not keep this to yourself.
Download, Listen and share to the world.
Follow @anny_sings on twitter and @Annysings on Instagram