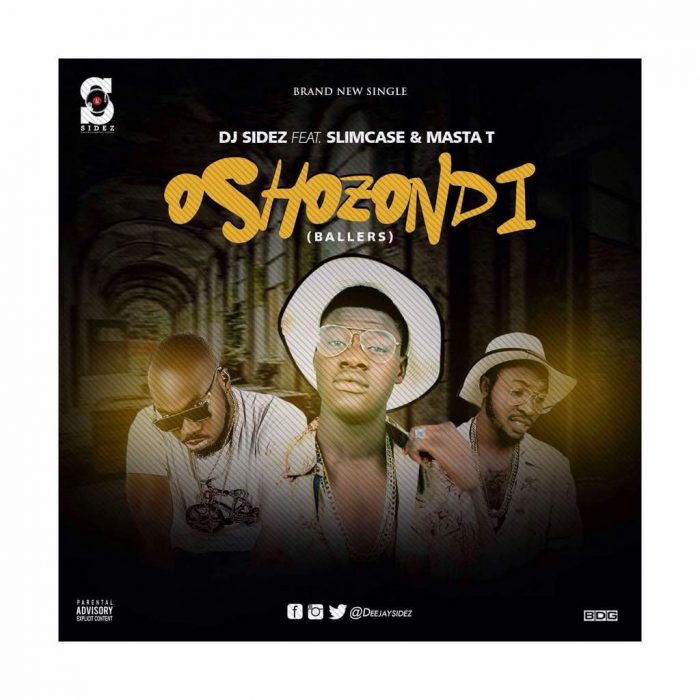 Popular street jam, "Oshozondi" by  DJ Sidez ft. Slimcase & Masta T finally premieres on tooxclusive.com. The street pop single comes from the stable of DJ Slidez who enlists the duo of Slimcase and Masta T.
DJ Slidez continues to build his reputation of making party friendly music and club bangers following his successful mix tape releases. His taste for groovy sounds and banging instrumentals has helped him stand out as a fine connoisseur of art.
He exercises his appreciable skill of compiling street pop sounds on this new release with powerful contributions from one of the Industry raves, Slimcase, who brings his A-game to the production while Masta T also appears on the record as a guest artiste, with complimentary input to the record which has all the potential of a 'street' hit.
Enjoy the banger below.
Quotable Lyrics
Usher! Usher Ray!!
Ki lo wa ?e network ? to da'n pe ojo'n r? bayi
Jacuzzi ti wa online
G Malaika… Malaika ton pinre f'aw?n G
O min ko clienti ko mi

"[Song] DJ Sidez – "Oshozondi" ft. Slimcase & Masta T", 5 out of 5 based on 1 ratings.
---