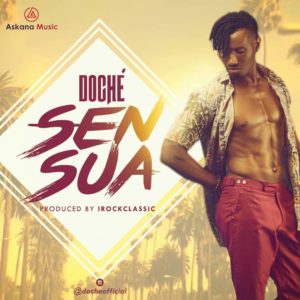 Askana Music singer Doche has released another tuneful song titled 'Sensua'.
Produced by Irock Classic, this track would mark a follow-up to his debut single 'Hustle' which was released sometime in November 2017.
Speaking on the inspiration behind the song and the message it entails, the singer revealed, "Sensua is a love song that is very relatable. It speaks about a guy who is head over heels for a lady and can't get over her charming attributes. He boasts about her beauty and his willingness to take care of her for the rest of life." "This song will definitely make you fall in love.  Just wait till you listen for yourself!" – He added.
Doche displayed an amazing vocal skill as well as infusing an afro-pop upbeat tempo which would certainly get you moving your body before you even know it.
To download the tune, click
Follow conversations on social; use #SensuaByDoche or follow @docheofficial and @askanamusic
---