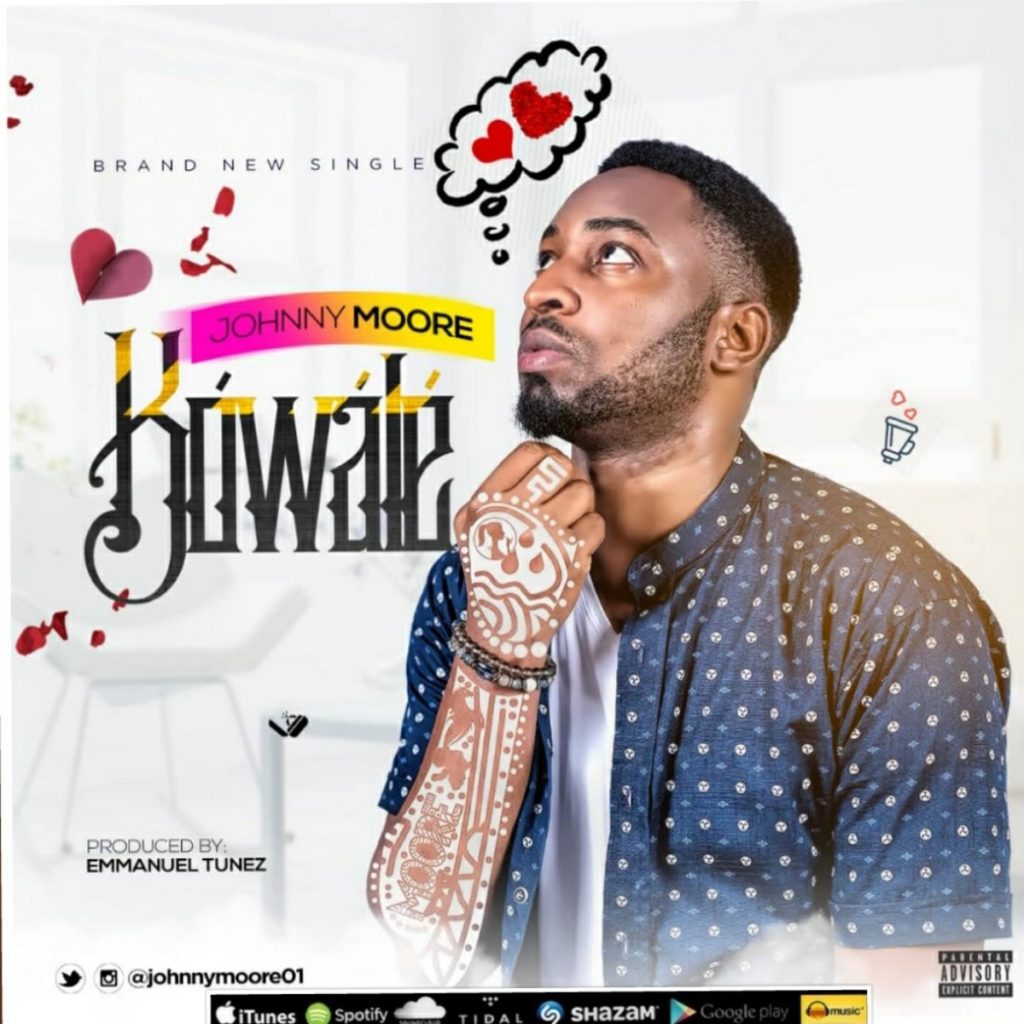 KOWALE' is the brand new single by a multi-talented, dynamic, creative artiste and an African Prince who goes by the name JOHNNY MOORE
Born ADETULA AROLOYE JOHN who goes by the stage name JOHNNY MOORE , is one of Nigeria's most anticipated recording artists whose name or powerful voice is known more than his actual look simply
because he is a good song writer, he has written a lot of songs and released some of his works in the previous years which made waves in there years of release. He has worked with a lot of top artists and producers in the game.
After a lot of requests from his beloved fans and friends, "KOWALE" produced by EMMANUEL TUNEZ, the master of beats, This new hit has a taste of every music lover's choice of music tune especially the afro beat.
In addition, as a symbol of love for his fans, he is giving out a lot of goodies and freebies, all these and more coming can be found on his Instagram pages and Facebook page which are listed below.
Follow, like and comment, then do the tasks and you will be glad you did…
http://Instagram.com/johnnymoore01
http://Twitter.com/johnnymoore01
Don't forget to stay connected because greatness is around
---