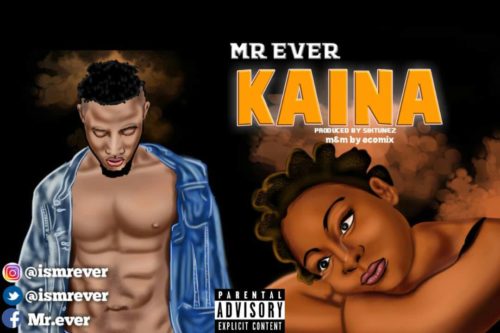 Known for much regards for his fans he termed  'Everlovers'. In his words
'I'm that Guy you should know now Ôkwa Mr.Ever' soon will become a common word to music lovers in the country, bearing to the influence of this Artist on sounds. After the debut of Oluwa featuring Zoro which received little critics from fans, Mr.Ever dropped ODO which stole the heart of most music fans and OAPs, Now is the third single titled KAINA he called it 'My Late night track'  dedicating the song to People finding it difficult to carry on after a Heart Break. 
Listen and air your views.
Social handles Instagram @ismrever there is always an appreciation.