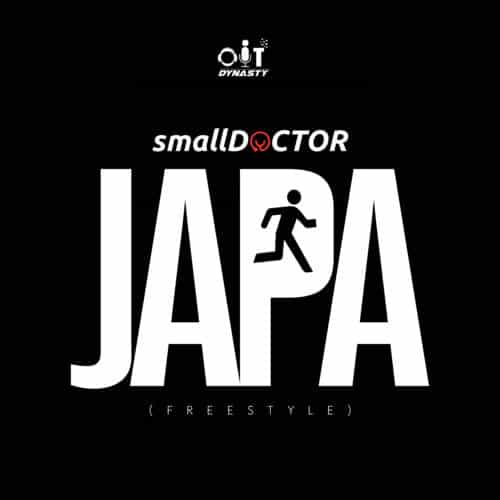 "Japa" was released by Small Doctor as a freestyle on the 3rd of July, 2018 for music fans to help them have a great jam to assist them when they feel like showing off their Shaku Shaku skills.
In as much as "Japa" sounds really cool and qualifies as a perfect fit for parties and clubs, it didn't buzz in the music industry and did not make a decent impact even on the streets. The song talks about how one should be aware and vigilant of anything that would cause discomfort, and make sure one does not hesitate to run far away from such difficulties.
The singer made sure to give several instances of when to "Japa" The song is basically a street lamba that is now even used in 2019 than in 2018. Maybe if Small Doctor had dropped the jam in 2019, it could have done well. Meanwhile, the song has no video to it and also did not enjoy good enough rotation on Nigerian radio.
Quotable Lyrics 
To ba rin won to ba n bo
Alaye japa
Awa omo beni bemi, *Ain Japa*
To ba tin pariwo zadi zadi
A ni ko japa o
Eh eh
Ta bi ma gbabe
Omo iya mi japa
If she say she no like Mainland
Alaye japa
To ba tin royin G-12 juu
A ni ko japa o
Omo Agege la wa o
Awa ti japa
As omo better, ati japa
If you dey shout baby o baby
Aunty mi japa o
And una never see before
A ni ko japa

"Small Doctor – "Japa" (Freestyle)", 5 out of 5 based on 1 ratings.
---