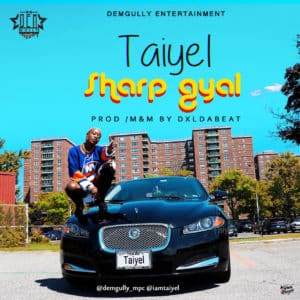 Nigerian versatile US based Afro pop sensation diva – Taiyel returns with another top notch single titled "Sharp Gyal", after the successful released of her nationwide trending hit song "La Vida Loca" and "Demokrazy" with Dj Xfactor, from the stables of DemGully Entertainment.
The Rap/Afro Hip Hop/Reggae Superstar diva has garnered the attention of hip-hop aficionados and music execs alike. Developing a style of her own, Taiyel's humorous, fun and edgy delivery alongside a quirky flair has attracted an international and local fan base. Taiyel has succeeded in
constructing a delivery that is distinguishing to her alone. "Sharp Gyal" is produced, mixed and mastered by Dxldabeat which promises to rock airwaves nationwide. Listen, enjoy and share your thoughts below.
Get Connected with Taiyel on Twitter and Instagram @IamTaiyel
---