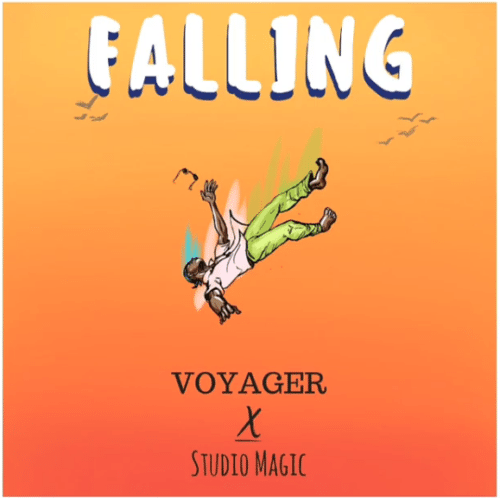 #Falling (produced by Studio Magic). Born in Nigeria and raised in Ghana, Voyager X carves a playful niche of Afrobeats, offering a blend of laid back, catchy vibes underpinned by a voice that can only be described as milky. His sound is complemented by honest and often humorous lyrics which comment on all aspects of the experiences of a young African in relating to hustling, relating with women, you name it..
In this newly released song #Falling, Voyager X recounts the familiar and exciting experience of falling in love and the how lovers become increasingly obsessed with each other. The song is the first glimpse into the Voyager X and Studio Magic collaborations – which we must say – we are here for! Voyager's smooth vocal delivery makes this jam a definite favorite for any playlist anywhere in the world.
Voyager X's artistic talent transcends music into art which is evident in this stunning album art that he illustrated himself. His motto of 'all round creative' rings true in his work. On #Falling, he shows a much more warm and loving side than he did on his last release; which was the equally catchy and much funnier #MumuButton. We need more of this guy!
 You can find Voyager X on Spotify and iTunes, or connect on all of the below:
Twitter: @ThatVoyagerXGuy
Insta: @Voyager.X
Facebook Page: @ThatVoyagerXGuy