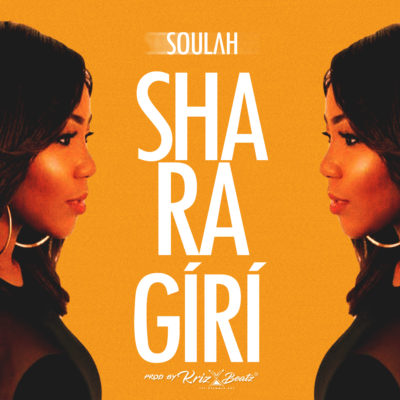 Soulah is a UK based Neo-soul singer/songwriter with a unique rasp to her voice. Growing up, she spent most of her music days listening to the likes of Tracy Chapman, Toni Braxton, Lauryn Hill and Erica Badu .
Soulah led a church choir for several years as she advanced into adulthood where she became comfortable with her talent and fell in love with music all over again. She is known for making music that soothes the soul and puts you in a reflective mood.
She has made a comeback with her latest single titled "Shara Giri" which showcases her versatility as an artist . This song was inspired by her undeniable love for dance as an Art and is sure to get you up on your feet. Like she did in 'Say Yes', Soulah has worn her heart on her sleeves with her first ever Afrobeat banger without any compromise on her strong vocals.
Listen and enjoy this exceptional deliverance by Soulah.
Soulah – Sharagiri (Prod. Krizbeatz)
---