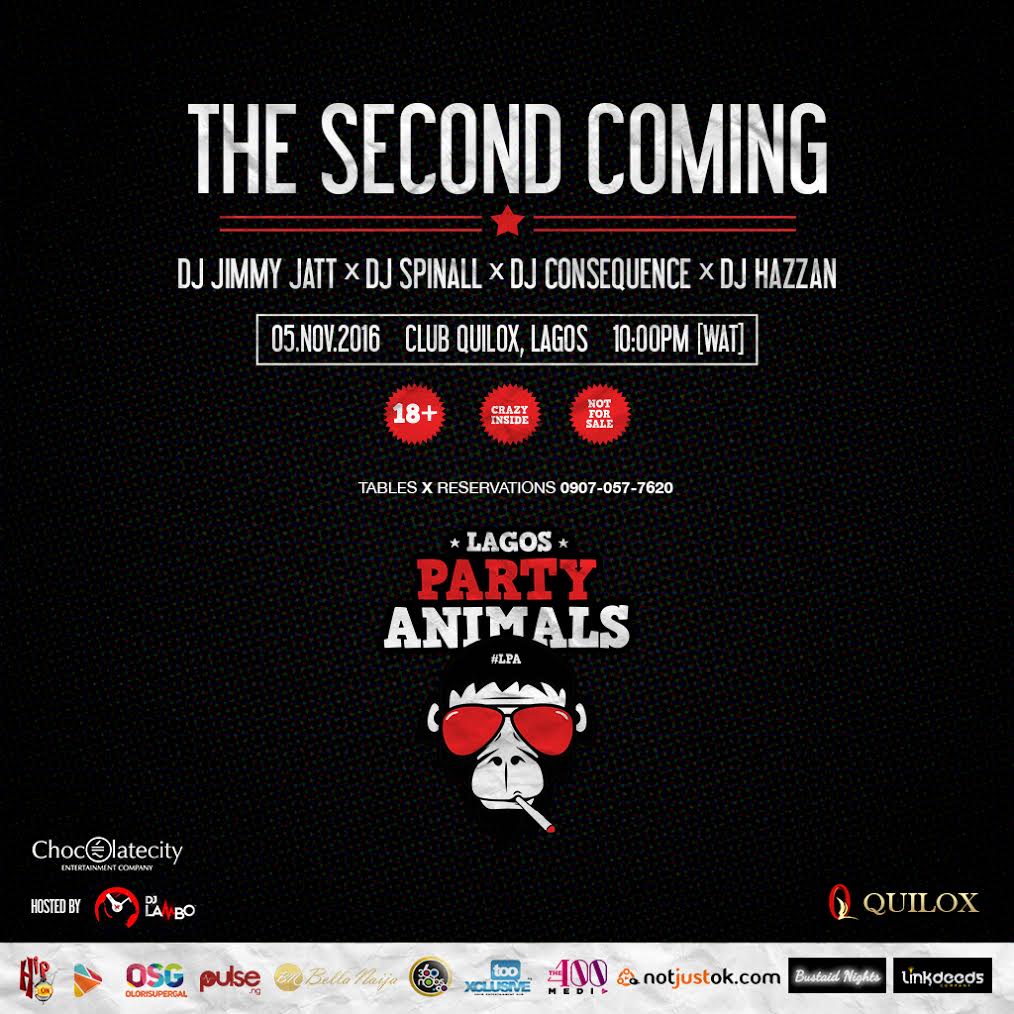 Are you ready for the biggest party in Lagos?
Lagos Party Animals Hosted by DJ Lambo once again promises a once in a lifetime party experience as Nigeria's best DJs all gear up for the occasion.
Amongst the list of the DJs set to shut Lagos down
tomorrow
are DJ Jimmy Jatt, DJ Spinall, DJ Consequence, DJ Hazzan and unforgettably the host, the foremost female DJ in Nigeria, DJ Lambo.
You cannot afford to miss this!
Quilox Night Club is the venue, the time is from
10pm
till you can't go home!
Sleep now because
tomorrow
we party!
#LagosPartyAnimals2.0
https://youtu.be/WBjx88CwhFE