Last Updated on Jul 31, 2020 | 15:31 by Tyler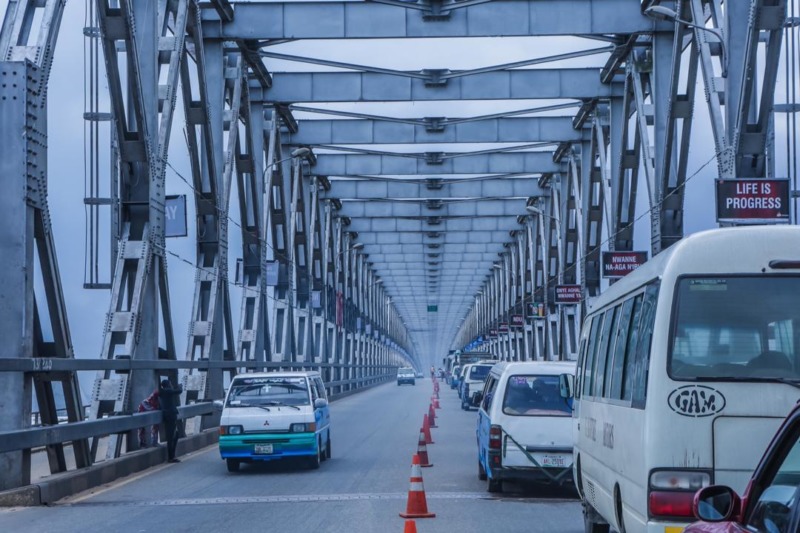 A few days ago, some travelers heading to the South-Eastern part of Nigeria reported an ongoing development on the popular Niger Bridge. This led to a plethora of suggestions from commuters and bystanders.
We didn't want to miss out on the fun, so here are our own speculations:
Another Gate Maybe?
Sometime in May, while the interstate travel ban was in place, travelers were reported to be stranded at the Niger Bridge as a gate had suddenly appeared on the once free-to-pass bridge to prevent people looking to flout the law. While pictures suggest the new construction on the bridge is different, we can't rule out the possibility of another gate or maybe a smaller one.
A Safety Equipment Installation
The lockdown might be over, but CoronaVirus is still spreading. With the way the new construction looks, we think the State Government might be working on a temperature check device that can detect commuters with fever-like readings. Seems far-fetched, but will definitely get the tag of either ultra-modern or state-of-the-art during its unveiling.
Another Brand Marketing Initiative
The Niger Bridge is a brand delight, as time and again, the bridge has been used to show off new campaigns from them, especially those predominant in the South-East. It will not be a far cry for some southeastern brand to be plotting a huge campaign with these constructions.
2020 has been a roller coaster year, and it will be interesting to see how this development unfolds.