Last Updated on Sep 26, 2014 | 09:04 by Tyler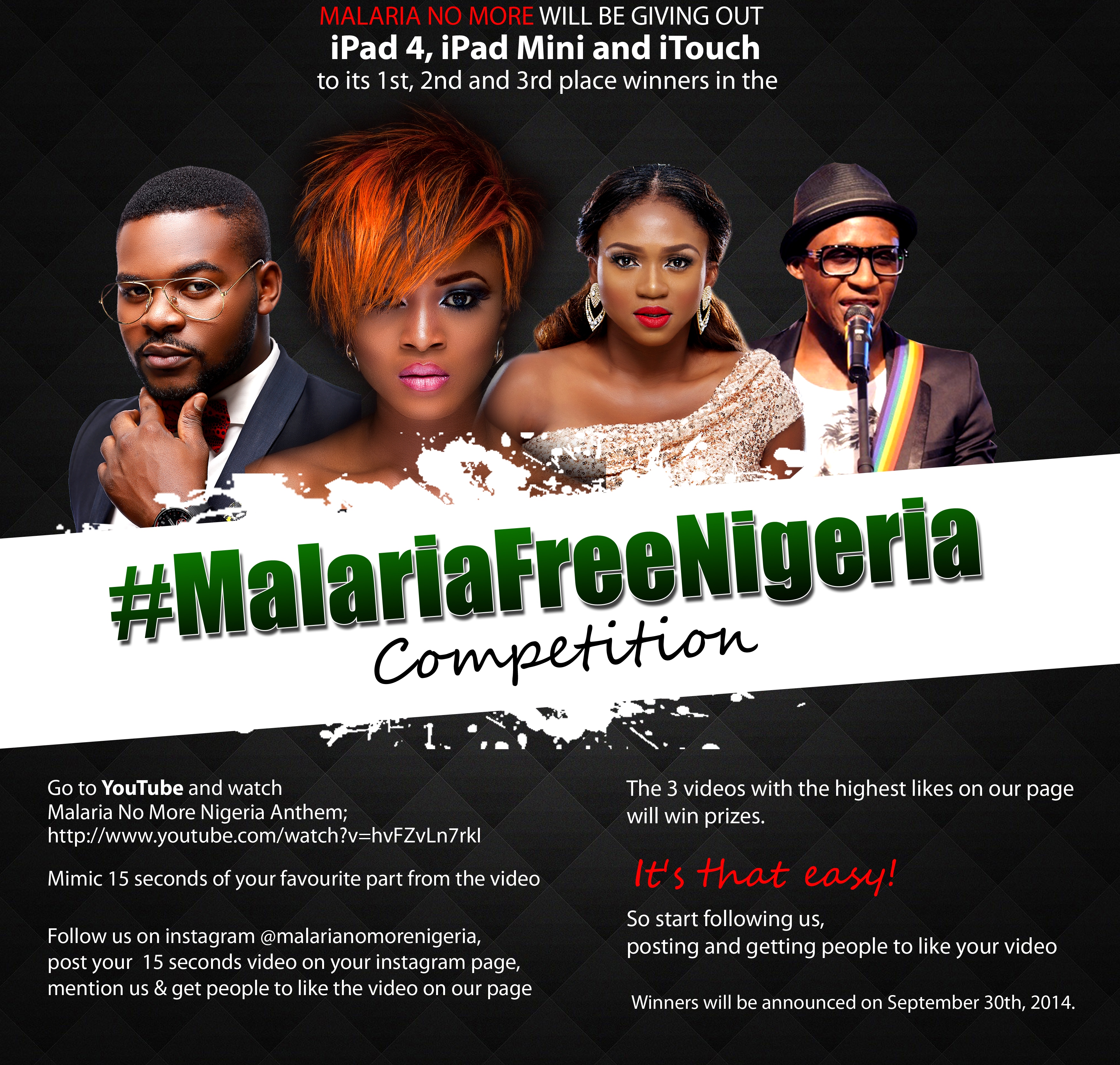 Malaria No More will be giving out an iPad 4, iPad Mini and iTouch to its 1st, 2nd and 3rd place winners in the #MalariafreeNigeria Video Competition
Go to YouTube and watch Malaria No More Nigerian Anthem with Eva, Waje, Bez and Falz; http://www.youtube.com/watch?v=hvFZvLn7rkI
Mimic 15 seconds of your favourite part from the video. Follow us on Instagram @malarianomorenigeria, post your  15 seconds video on your instagram page, mention us & get people to like the video on our page.
The 3 videos with the highest likes on our page will win prizes.
It's as easy as that….So start following us, posting and getting people to like your video. Winners will be announced on September 30th, 2014.
Watch, download the video below, join the competition and win big!!!
DOWNLOAD Eva, Waje, Bez & Falz – Malaria No More Anthem
DOWNLOAD VIDEO Eva, Waje, Bez & Falz – Malaria No More Anthem