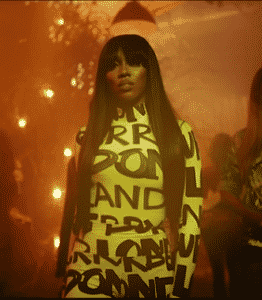 TooXclusive TV presents the behind-the-scene footage from the video shoot of Tiwa's Vibes – the pop single produced by Spellz Jamin for Tiwa Savage.
The "Queen" appeared in her aura of mesmerism in the video, oozing of feminine energy and pure charm. She brought back our dangerously sexy Tiwa of Wanted to this Clarence Peters-directed visuals. There's so much more in the video to rave about; the bevy of beautiful mistresses, the flying dollar bills and that unforgettable moment of firework effect. This B-T-S video would surely make your experience of Tiwa's Vibes thorough.
Watch video below.
https://www.youtube.com/watch?v=61srxf4V1KI
Watch the full music video here.