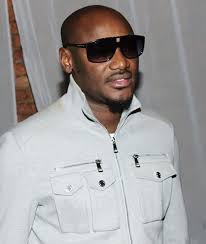 Iconic singer, 2baba has a word of advice for Nigerian youths ahead of the forthcoming general elections in 2019. The singer advised Nigerian youths to stop celebrating criminal-minded politicians who are only out to loot public funds.
2baba, in a chat with Showtime, said; "My advice to the youths is that we should begin to celebrate what is right. We should stop celebrating criminals; we should stop hyping people that have done nothing to benefit us. Imagine, someone wakes one morning and suddenly becomes a Senator with a lot of money; people will begin to celebrate him/her even when he has done nothing for his people. When you campaign for votes and you finally win, you've to have something to show for those votes. So, we need to begin to celebrate people who are genuine and not criminals".
The "Amaka" singer shared his hope that the Nigerian populace would not allow themselves to be used by politicians again. "I hope so, because that would depend on the electorate. I'm hoping that Nigerians will understand that politicians should not use them again; I'm hoping that they would understand that these people will tell their usual stories,  but we also should tell our own story this time around", he said.
He also left a word of advice for the government. He said;
"My advice is that they should speak to the people more, they should let us know what's happening. When people don't know what's happening they tend to talk, they tend to argue. When we hear something in the news tomorrow we don't even know if it's the truth or a lie because the government doesn't even talk to us; we don't even know what's going on. And that is a major issue; they should let the people know what's going on, so, that the people can participate and be actively involved in the governance of the nation. The government should carry the people along."