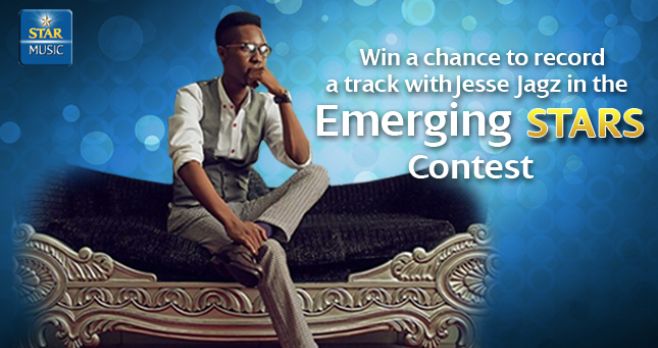 Sequel to dishing out tips on what it takes to win at the STAR "Emerging Stars" competition (read here if you missed) Jesse Jagz has taken it a notch higher by giving us a glimpse of what it's like inside the Loopy music/Chocolate City studio.
The producer cum rapper extraordinaire who's working on his soon to-be released album, Odysseus: The return of the gods Apollo & Caesar, walked us through what a 5-minute production takes, all the while urging aspiring music stars to enter the competition and get the opportunity to record a song produced by him, as well as performing with him live.
I you still haven't registered for the "Emerging Stars competition and you think you have what it takes; simply click http://star-nigeria.com/emergingstars/ to partake in the competition.
Watch Jesse Jags' 5-Minutes Production here:
https://www.youtube.com/watch?v=h2A4bqeFWDM