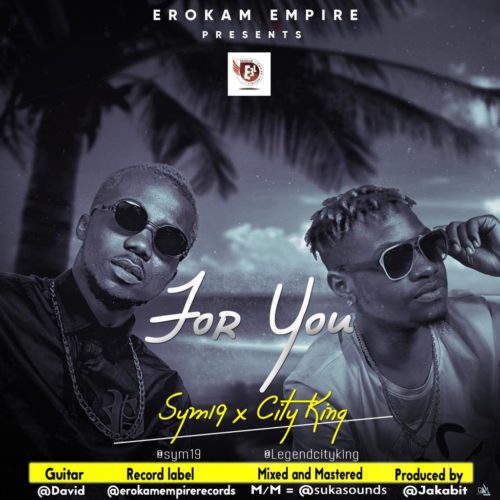 Erokam Empire Release the first Song from its Stable. "For You" is a Song from the Very Talented and Popular Sym19, Along side a new kid in the Block, CityKing. The song which was produced by Jakabit, and was mixed and mastered by Suka Sound.
The song which Was titled "For You", was literally made for u, Song which was recorded with live instruments, was specifically crafted For You.. Download and a enjoy this song, as Erokam Empire is Out to Put Coal City on the Music Map again..

"Sym19 x CityKing – "For You" (Prod. By Jakabit)", 5 out of 5 based on 1 ratings.
---