Last Updated on Jun 9, 2021 | 14:50 by Tomiwa

Rapper, T.I is about to take a bow from music as he announces the release of his final album "Kill The King" at the end of his recent music video, What It's To Come and via his twitter account.
Over the past couple of months, the Atlanta rap legend and his wife, Tiny Harris, have been accused by over 30 women of sexual assault, rape, drugging, and more.
One of the cases levied against them was dropped, but an investigation remains open in Los Angeles. T.I. and Tiny have denied the accusations on several occasions. Most recently, T.I spoke out on his new song What It's Come To, which will serve as the opening single in the forthcoming album.
T.I also announced this forthcoming album titled 'Kill The King' via his Twitter page with an art photo and the hashtag #KillTheKing. See below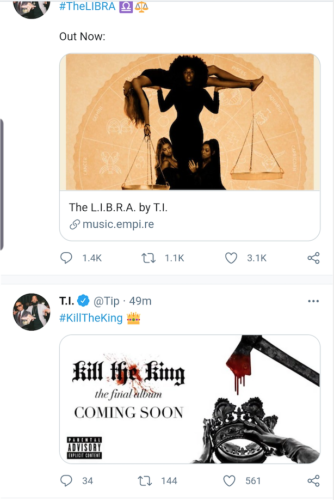 "Kill The King" which will be his final album would be a follow up to his last 2020 album – L.I.B.R.A.
In 2017, the rapper mentioned during his interview with The Breakfast Club that he was ready to step away from music. I'm ready to get the hell outta the rap game. I got this next album, I got three albums in my head I've already conceptualized. Once I get them out, I'm done.
T.I announced at the end of the official video for 'What It's Come' that "Kill The King", the final album is coming soon.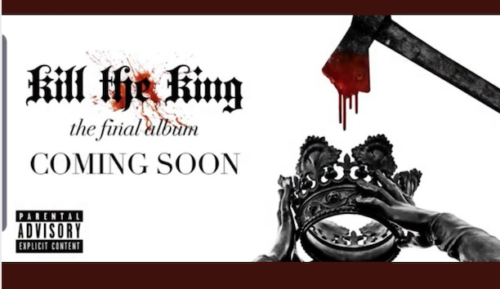 Watch below
[youtube]https://youtu.be/6MzdgimLano[/youtube]