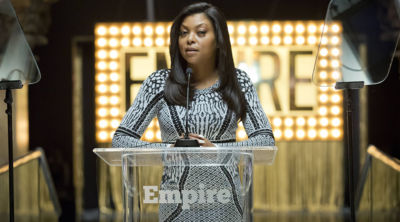 Of all to be a fan of, Wizzy baba, is the newest artiste to get Taraji P Henson aka Cookie, in the dance like no one is watching mood.
Taraji, who plays Cookie Lyon on hit TV series, Empire, shared on Instagram how addicted she now is to our very own Wizkid's song with LA.X.
Wizkid, is also set to release a new album that prolific South African producer, Oskido, reveals will definitely place African artistes in the forefront of the music business.
Taraji, also professed love for the legendary afro beat king, Fela Kuti. Emphasizing more on the fact that Fela was a no nosense man. True Miss Henson, True!
Taraji, did not stop there, she instantly followed Wizkid on Instagram. His music truly carries no Visa. Nice one!