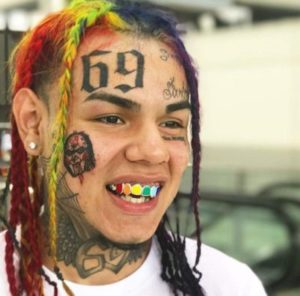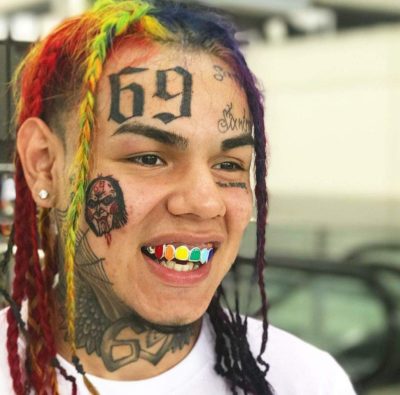 Tekashi 6ix9ine's legal battle is being a major headline for news bloggers after his racketeering and firearms charges earlier this month.
The saga of his legal troubles proves to be more composite and multifaceted with as each day passes. TMZ recently caught upwith a law enforcement agent and he said that based on video evidence, the New York Police department has concluded that Tekashi ordered a hit on rival; Chief Keef's cousin, Tadoe.
In the video, the rapper can be heard saying, "Yo, I gotta thirty pack on him right now, swear to God I gotta thirty pack. Thirty thou cash"— a supposedly cryptic message that the police have since deciphered.
According to a recent report by The Post, Tekashi could face a possible re-sentence for posting a now infamous video online which depicts a 13-year-old girl engaged in a sexual act.
6ix9ine was not present in the conference between Justice Felicia Mennin, his defense lawyer, and prosecutors where the decision was made, according to sources.
The decision comes after the rapper served 1,000 hours of community service for posting the troubling video as part of a plea deal.
Sara Weiss, Assistant DA, has argued that Tekashi violated the plea deal by joining a gang and getting re-arrested twice within the probationary period. JJ
Justice Mennin responded by dismissing the earlier written missteps as "technical violations" deciding to give the Tekashi a relatively less severe punishment.
According to reports, because the rapper is currently being held without bail on a new federal case, he cannot be on probation, which in turn means he must serve time.
Tekashi's lawyer, Dawn Florio, rejected The Post's request for comment.