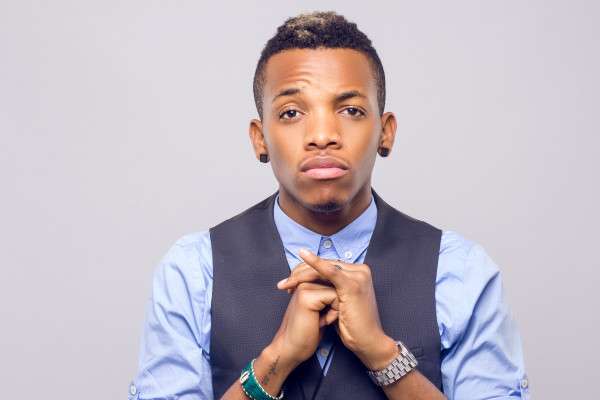 Congratulations have been pouring in for our *clears throat* Big Cassava king, Tekno with regards to a certain Sony Music Deal which he reportedly just signed. An Instagram video showed Triple MG boss Ubi Franklin and his act signing some documents in the presence of One Africa Music fest's CEO, Paul Okoye (not of P-square). Although Tekno posted the video without letting out anymore information than a tongue out smiley, Paul Okoye's caption spilled quite a little more.
"Sony deal signed @teknoofficial @ubifranklintriplemg @upfrontbookings @fuzengn oneafrica_musicfest @pauloo2104"
Judging from the success of  his chart ripping smash hit Pana, it is without doubt that 2016 was Tekno's year. He grew in all ramifications as an artiste, found his sound and went from upcomer to heavy weight A-lister…without an album. It will not be totally unfounded if the speculations surrounding his Sony move are indeed correct.
However, the haze and vagueness surrounding this said contract is hard to ignore.  When the rumours started earlier in the month, the caption of Paul's IG post read "Sony Music New York Global Deal"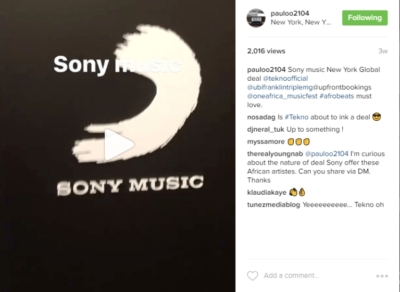 The day of this signing comes and  a video surfaces of Tekno, Ubi and Paul putting pen to sheets without any Sony representative in sight. Was Paul Okoye appointed a Sony representative recently? Perhaps the witness was doing the filming? My bad.
It is only proper that some form of press release is done to authenticate any engagement between an artiste and a record label; more so an international one with such shoulder-high reputation. When Davido signed his Sonydeal with the label giants, there was hard back proof.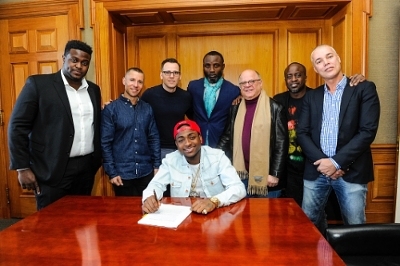 The latest confirmed Sony Music Entertaiment (West Africa) signee was Tinny Entertainment's Ycee and the deal had its glaring receipts.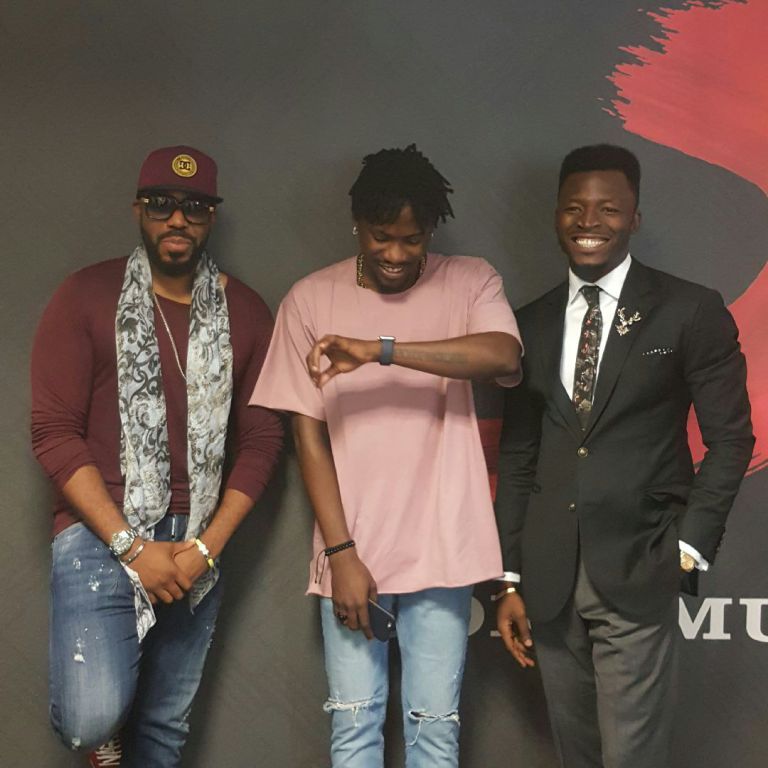 Even in the special cases of Wizkid and Davido's  producer Shizzi, the sources the information trickled from were too credible and genuine for brows to be raised. Even Davido made loose references about their involvement and it did not sound like top secret.
Another red flag points at the news floating all around the media about the Tekno and Sony relationship that have different shades and no correlation whatsoever. While some claim it is an exclusive Sony Music West Africa affair, others swear it is a global deal. Whatever it really is, none of the Sony parties involved seem to have said zilch.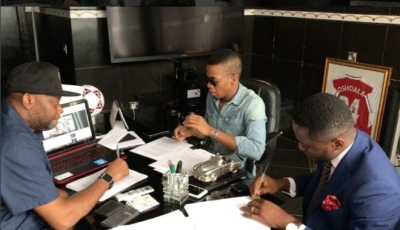 Could this be a sour attempt at trying to spite Iyanya?(Not sure why.) Or are we just playing doubting Thomas and getting completely ahead of ourselves?  I guess this is completely time's story to tell.
Like someone said; maybe it is an exclusive "Sony Music China" deal… Get it? China? Tekno? Tecno Mobile? Never Mind.
– Culled from vibe.ng

"Tekno's Sony Music Deal: A backdoor Move?", 5 out of 5 based on 1 ratings.
---