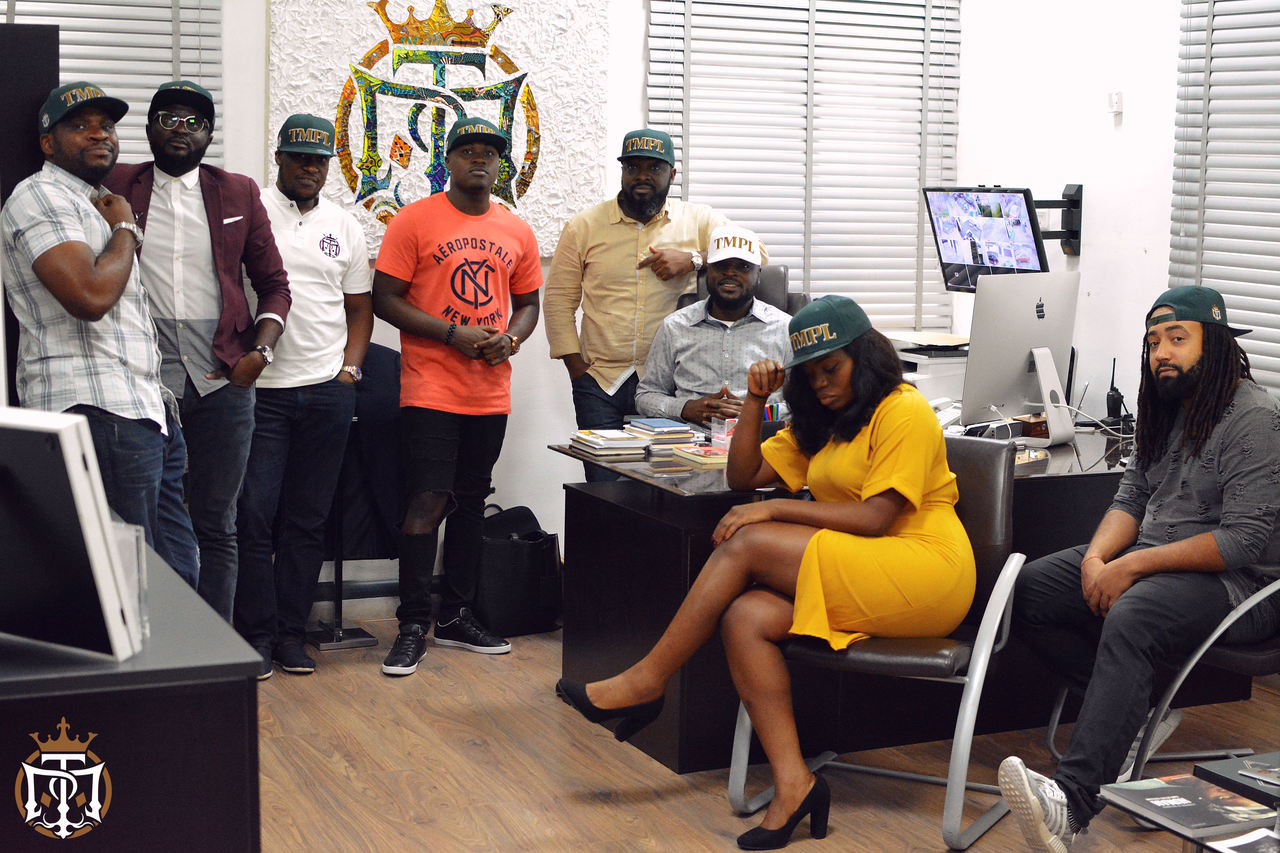 Temple Management Company (TMC) has made an expansion on their brand, by setting up a new record label named Temple Management Limited (TMPL) and partnering with Jay-Z's Roc Nation for global distribution of Temple Music releases.
The talent and event management company made a press release to announce the new additions to their already huge brand.
Below is the content of their press release:
We are delighted to announce the launch of our record label – Temple Music which is focused on providing a platform for innovative musicians from diverse backgrounds.
The Temple Management within 18 months of inception has been able to set standards in the talent management industry through its 360-management approach.
The TMC client base consists of Africa's most recognizable talents which include veterans like DJ Jimmy Jatt, 9ice and Iyanya in entertainment. Also, TMC is passionate about promoting young African talents and showcasing them to the world which includes the likes of Jeff Akoh and Marylove Edwards.
We are shaping the entertainment scene and are particular about identifying every gap in the industry. Our aim is to ensure that young African Talent can have a platform to help support every stage of their career journey.
Temple Music currently has top musicians: DJ Jimmy Jatt, Jeff Akoh, Bisola Aiyeola, 9ice, Chris Akinyemi and three amazing producers – TeeY-Mix, Aaron Monroe also known as MrLabz and Adey. It is currently a perfect mix and balance of the new versus the old wave/sound in music.
Jeff Akoh the amazing vocalist who won the MTN Project Fame West Africa in 2015. He has the full support of Temple Music and we absolutely cannot wait for him to share his mind-blowing talent with the world.
9ice the Gongo Aso crooner and one of the most sought after musicians of 2008. Who is still very relevant among the youth culture of today. He is known for his hip traditional sound which makes him very unique.
The talented Bisola Aiyeola, who was the second runner up of the Big Brother 2017 and also a MTN project fame finalist. She is an entertainer and is super talented. Her voice is extraordinary and when it comes to acting she owns the stage.
TeeY-Mix, one of the best producers to come out of Nigeria who is well known for supporting rising talents and enabling them perfect their craft. He is also seen as a mentor in the entertainment industry and sits as a judge on platforms like MTN Project Fame.
Adey, an extraordinary young producer, who is currently the talk of town. He has worked with Ycee – Link up, Juice… and Olamide – Wavy Level.
The pioneers of Temple Music have come together and cooked up something that the world is not ready for. "Water and Fire" – their first single which is produced by TeeY-Mix. This single is just the beginning a new vibe in the industry and we are super excited about it.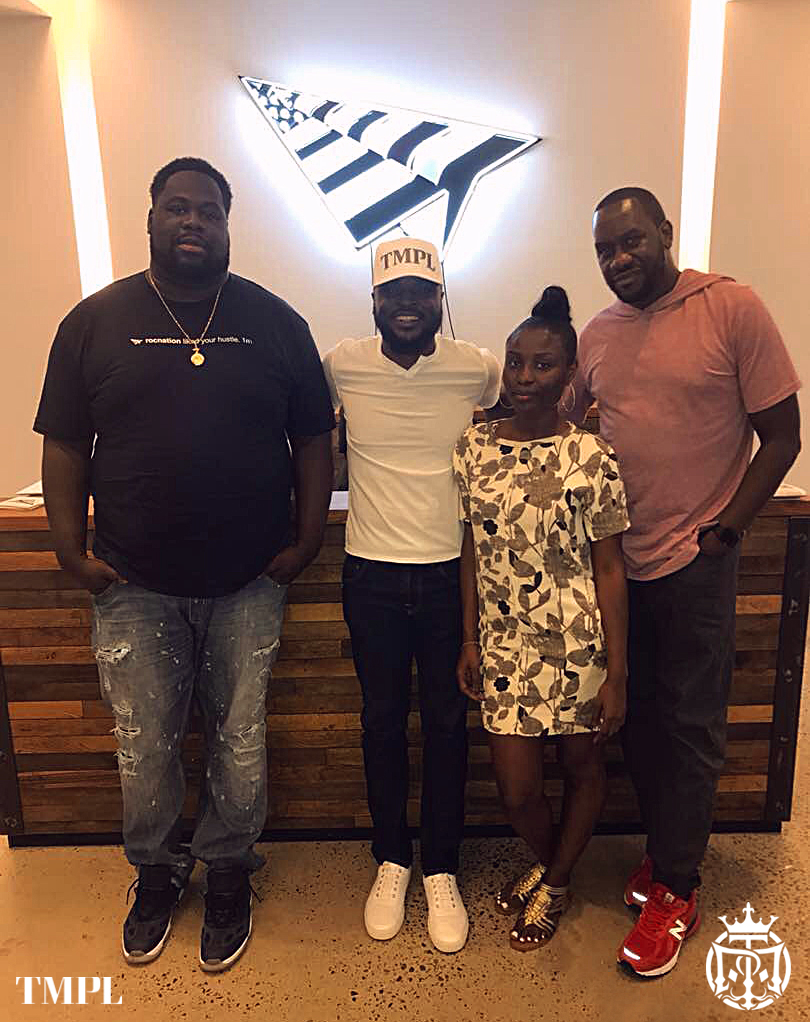 Temple Music is also excited to announce the partnership we have with Roc Nation as a global distributor of Temple Music. This is a game changer and only validates all that we stand for. Africa to the world!
On October 27th, the debut album of Jeff Akoh,"Lokoja", will be launched. This album includes the works of top producers in Africa our very own TeeY-Mix, Team Salut, Cobhams Asuquo, DJ Coublon amongst others.
We are looking forward to the launch of Bisola's album next year, 2018. She is currently in the studio cooking up new hits.
TMC is delighted about our new venture – Temple Music and this is just the beginning of greater things to come. We are excited and are looking forward to working with young African talents and bringing the best of Africa together.
We are the Temple, Be the Movement.
About Temple Management Company
The Temple Management Company Limited ("TMC") is a full-service creative talent and event management company incorporated in Nigeria and operating in the Entertainment, Sports, Media and Art sectors.
Using a 360 approach to management, the company oversees the day to day business/affairs of creative talents and ensures that they maintain sustainable competitive advantage over the rest. TMC prides itself in its ability to operate on a global scale.
The company's mission is to continually improve on African content, bridge the gulf between talents and their foreign counterparts, and guarantee that processes are in line with international best practices.
IG & Instagram – @TemplecoMusic
Twitter: @thetempleco
Instagram: @thetemplecompany
www.thetemplecompany.com