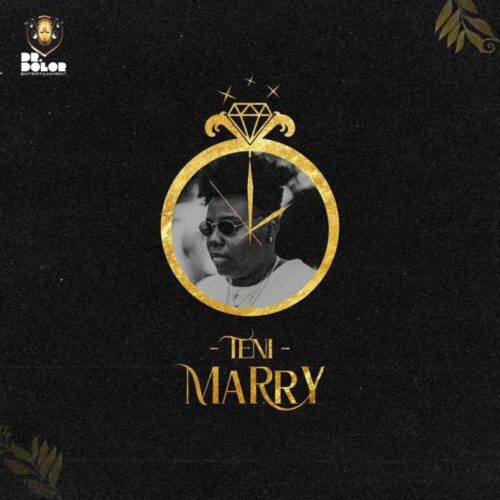 Teni brings forth something new and special for all the ladies that has turned landlady of dating, it's "Marry".
Dr Dolor superstar, Teni returns to the music scene with a brand new single titled "Marry". The multi-talented award winning singer kick starts the new year with this impressive song with good lyrics and melody. A reality song that talks about what every single lady out there wants (Marriage).
The new Jaysynths produced song is about to burst our ears and take over the town cuz this will be played daily by the ladies. It's a record that they will dedicate to all the misbehaving guys dating without marriage plans. (Those who are finding it hard to propose to their lover and settle down). On this record, Teni calls out her boy lover who she has been dating for 7 years without getting a marrying ring. Now the family is bringing the pressure in because it's high time she got married.
Everyone knows that the issue of marriage is a sensitive topic especially to women in this part of the world. One of the African characteristics is the deep and universal conviction that marriage and children are blessings and lack of any of the two is considered a misfortune, or even a sign of a curse. Teni is one of the rare artistes that able to use her music to speak on certain topics that the society shies away from and is still able to make it a hit. This is a sure jam with potential, another street anthem and Hit! for the 'Billionaire' crooner. Enjoy!
Quotable Lyrics
We don dey date since seven years
But you never propose oh
We don dey date since seven years
Baby o, you never propose oh
My mama ask me say
When will you marry?
This year? next year or never
Bobo when will you marry?
This year? next year, never