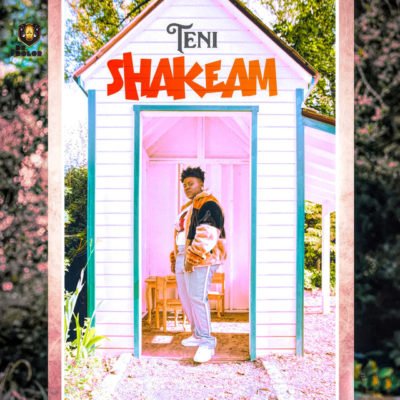 SHAKE AM by TENI is a rich afro beat fast-tempo you will likely hear frequently in the club. It is not a bad jam at all. It is different from what we are used to from Teni.
Lovely intro I must say. The mixture of English and Yoruba is not a problem as we know that is her style.  The melody of the song is blissful and quite memorable. Enjoyable instrumentals, especially the piano. Then the varying drums being played. It created a nice rhythm and harmony.
I am anticipating the long-awaited video which would hopefully drop soon. Shake am is a banger! Finally, the singer who has been enjoying a great year with Asakamaya and Wait among others dishes out another possible banger with hit potential titled 'Shake Am', produced by Jay Synth. Don't miss out on this as she brings back Fela's vibe on this record.
Enjoy and rate Teni's Afrobeat vibe below
Quotable Lyrics
Shake am, shake am, shake am, shake am
Ologe shake am, shake am, shake am
You you you, the things you do make my head bang bang bang
The things you do make my head feel alright

"Teni – "Shake Am"", 5 out of 5 based on 2 ratings.
---