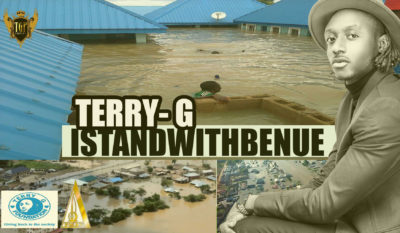 Terry G – I Stand With Benue (Tribute To Flood Victims). What happened in Benue is a tragedy
A great tragedy befell the land, which calls for action.
TERRY G as an indigene of the sate has gingered for his people as he releases #MyPeople this song for us to use to swing into action to show that we care.
Terry G – I Stand With Benue (Tribute To Flood Victims)