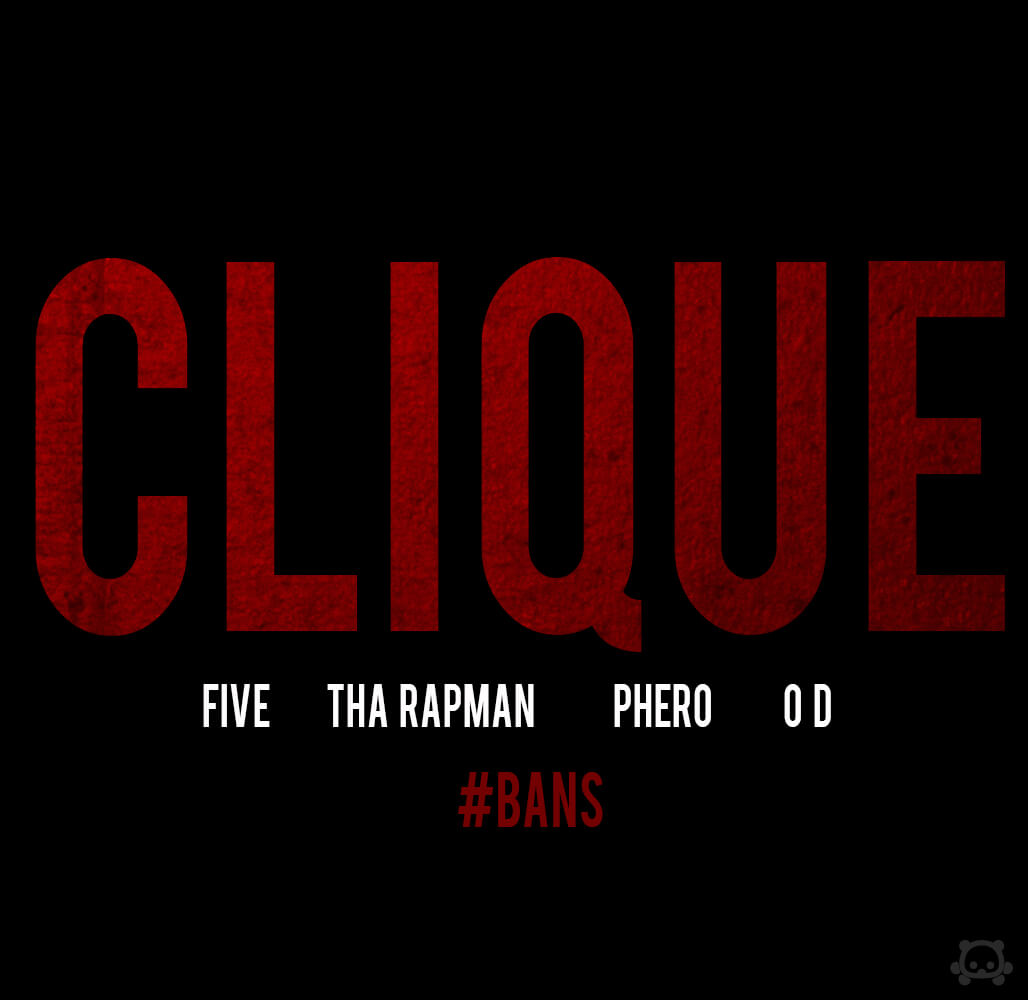 What do you get when three top rappers like Terry Tha Rapman, Overdose and Pherowshuz come together? Greatness. These three rappers have been going hard in the studio for the past four months working on new songs. Encouraged by the chemistry among them, they have decided to put out a compilation album titled #BANS which stands for the phrase Boyz Are Not Smiling. 
Before the official announcement is made, the three of them have decided to put out a few materials online. The first of these materials is the 'Clique (BANS)' track. The track sees Terry Tha Rapman, OD and Pherowshuz at their freshest. 'Clique' also features Five of The Faculty who has a respectable reputation among rap heads in the Nigerian rap game. Needless, to say this song goes hard in the paint. 
Be on the lookout from the first single from Terry, OD and Phero featuring one of the fastest rising pop singers in the country. 
 [audio:http://tooxclusive.com/wp-content/uploads/2013/01/Clique-BANS-ft-Five-of-The-Faculty-_-tooxclusive.com_.mp3]