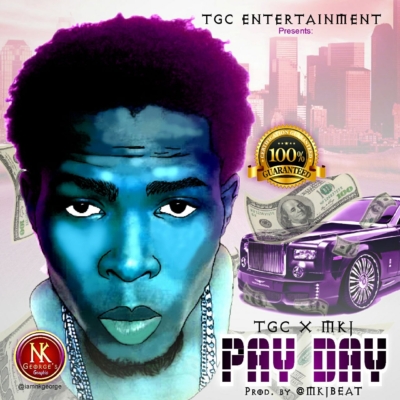 Adekola Oluwatobi is a 25 years old accounting graduate of Lautech. He is a serial entrepreneur. Owns a group of company which brought about the stage name TGC he is the CEO of TGCGLOBALNIG LTD which consist of tobimotors, tgc club and hotel, tgc farms, tgc construction co,tgc real estates and tgc entertainment.
He started his musical career in may 2016 after getting an inspiration from the fact that he thinks that morals culture and moltivational songs are out of the nigerian music industry and now everyone sings just for the rhythm of it. He sings this song for the inspiration of youths and the hopeless to let them know that there future is bright for everyone its just about patience and perseverance.
He used the word Ali from the thought of Ali goes to school so he meant that with education and perseverance anyone can be successful. song produced by @mkjbeat .
TGC – Pay Day ft MKJ (Prod By MKJ)