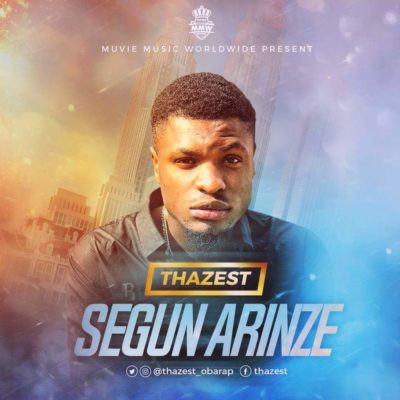 Muvie Music Worldwide frontliner Thazest,the talented indigenous hiphop rap artist serves lovers of good music with a catchy hook on this club banging tune titled Segun Arinze after a successful outing in his numerous release of mixtapes that got him under the MMW management.
Segun Arinze will ultimately make it to the number one spot of your playlist as the year comes to an end and Thazest offers best hiphop rap tune to make the end of the year fantastic.
Faye Olawale popularly known as Oba Rap who hails from Ondo state,born in the early 90s,brought up in Lagos got interest in music in his tender age and started music professionally when he got admitted into the University,gets his inspiration from what happens around him and most especially his experiences.He promised to take up the good works of the late Dagrin and rule the world revolution of music.
Follow @thazest_obarap on IG/Twitter.